24 Trendy Birthday Cakes for Men in 7 Categories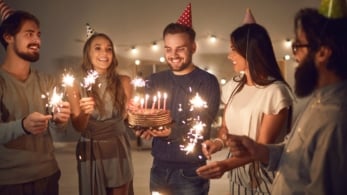 Is your partner, father, or brother's birthday rapidly approaching, but you're still lost for ideas in the creation of the perfect cake?
Birthdays are worth celebrating, especially for your special man. To help you make their birthday even better, we've explored 24 trendy birthday cake ideas for him – regardless of age.
In this article, we'll explore
Different cake suggestions in seven categories, such as 21st birthday cakes, 50th birthday cakes, or cakes for your boyfriend's birthday
Why these cakes make great choices for your man's birthday.
Let your creativity flow with any one of these special creations.
Best Trendy Birthday Cakes for Men
Whatever the age of the special man in your life might be, it's important to remember that most men are just kids inside of an adult body.
As such, getting a trendy birthday cake that reflects their interests is a sure way to make them feel appreciated and loved on their day.
Air Jordan Cake Design
For the trendy man who is addicted to sneakers, you can never go wrong with the Air Jordan cake design.
This cake is classically decorated in red, white, and black. While the color scheme doesn't necessarily determine what flavor you choose for the cake itself, you can try common choices such as chocolate, red velvet, and vanilla.
Admittedly the cake follows a rather complex design, but you can always find heaps of easy-to-follow tutorials online if you wanted to make it yourself.
The design essentially involves the use of plenty of fondants to recreate that amazing shoe leather look, as well as intricate etching to mimic stitching and other textures.
Beer-Themed Cake Design
If the celebrant is a beer lover, then he might adore a beer-themed cake design that features a classic, large pint glass with overflowing foam.
You can even personalize it further by recreating his favorite beer can or bottle design in cake form.
A cool twist on this design is to decorate the cake as a beer cooler bucket and stick actual beers inside; you can find plenty of tutorials for this online.
For a more thoughtful cake, choose a flavor that pairs well with his favorite beer. For instance, if you're making a Corona-themed cake, consider going for a citrus flavor.
If you're interested in making this cake, know that its design is quie time-consuming and involves the application of fondant and other intricate handiwork.
Sports-Themed Cake Design
For your sports-obsessed man, why not design his cake in honor of his favorite sport or team? You can personalize it even further by including a reference to his favorite player.
The sports-themed cake design can be as easy or as intricate as you like, and you can add artsy and creative decorations that he will love.
Music-Themed Cake Designs
A music-themed cake design can be elegant and endearingly thoughtful. If your special man loves music, this is something he'll appreciate – no matter what style you go for.
When thinking about a music-themed cake design, consider their favorite instrument, band, or even their favorite song.
Further, you can also design the music-themed cake as simply or as intricately as you'd like. For instance, replicating piano keys and musical notes are both relatively easy to do with fondant as their shapes are pretty straightforward.
Handyman Birthday Cake Design
The handyman birthday cake design is one of the cooler designs you can create, especially if the birthday boy is a keen household handyman or tradesman. Preparing this cake is also a way of showing appreciation for all the work that they do.
Making individual tools out of marzipan can be challenging and time-consuming, but you will have a whole lot of fun in the process.
It's also less risky because you get to create the cake decorations in separate parts that can be discarded or remodeled if they don't meet your standards.
If you're worried about actually designing the cake, a quick internet search will provide you with many examples that aren't too difficult to follow.
Best 21st Birthday Cakes For Him
A man's 21st birthday is one of the most important dates he will celebrate, especially because it marks the transition from adolescence to adulthood and represents all the freedom that comes with that change.
On his 21st birthday, a man might want something a bit more understated than those listed above; perhaps an eloquent exterior but a childishly-delicious interior is the perfect dessert for this special event.
Salted Caramel Drip Cake
For elegance in taste and appearance, the salted caramel drip cake is an excellent choice.
This light, caramel-flavored sponge cake is covered in buttercream icing and decorated with a layer of salted caramel that naturally drips down the sides.
To add some sweetness and texture, you may also want to add some chocolate bits and nut pieces on top.
If you're at a loss about what to add, candied walnuts and crisp dark chocolate shards are well-loved toppings that you can never go wrong with.
Cherry Ripe Brownie Cake
Before reading further, be warned—cherry ripe brownie cake can be a big hit or miss; you either hate cherry ripe, or you love it.
You'll need to first find out how your special guy feels about it before preparing this cake.
Once you have the green light, it's time to dive into this complex and often time-consuming treat.
Coconut, dark chocolate, and cherry are your key ingredients here. The most important ones, however, are Cadbury's Cherry Ripe Bars that you'll use for topping the cake. Cut these in half to display their luscious insides in all their glory.
When preparing this cake, here's a pro tip: heat the individual slices for ultimate gooey goodness.
Rocky Road Riot Cake
For nutty, marshmallowy, chocolatey greatness, look no further than the Rocky Road Riot Cake. With this treat, the birthday boy is bound to have a good time.
Honestly, this cake is so indulgent that it borders on childlike innocence – but hey, why not give the 21-year-old one last hurrah?
When making this cake, you'll need two layers of chocolate cake with a generous slathering of marshmallow and nut-filled ganache sandwiched in the middle.
Remember to also save some ganache, nuts, and marshmallows for decorating the top of the cake.
Maltesers Cake
Unlike cherry ripe, you'll be hard-pressed to find anyone who doesn't love Maltesers. As such, you can't go wrong with this crispy, crunchy party in your mouth.
The light and fluffy chocolate sponge with a chocolate ganache filling between its layers sets the stage for the star of the celebration.
Go all out by covering every inch of the cake's top with Maltesers. That way, you'll enjoy the most marvelous Malteser delight with every bite.
Best 30th Birthday Cakes For Him
They say that life begins at 30, so why not celebrate this milestone with an especially luscious and decadent cake?
This way, your man will feel like they're ready to take on the challenges of a brand new decade in their life.
Money Birthday Cake Design
At 30, most men are at the height of their careers and heavily focused on financial success. If this is especially true for your guy, you might want to consider the money birthday cake design.
A fair warning, though—this is a highly intricate design that will take a lot of time to complete.
It will involve printing the banknote design onto the fondant – something that's probably best left to the professionals.
A red velvet flavor is a popular choice for this cake as it has a light taste and looks luxurious against a backdrop of green decoration. Gold trim and lettering are also a must-do.
If you'd like to try your hand at making a money cake, you can find simple but nonetheless elegant designs online.
Jack Daniel's Cake Design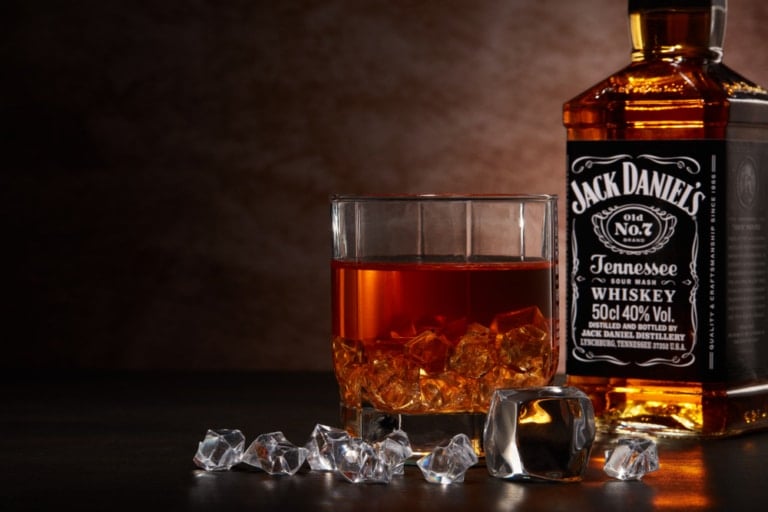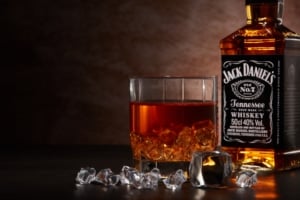 Men in their 30s are often rather partial to Jack Daniel's, making it a perfect choice for a birthday cake.
Notably, this is another design that requires printing the intricate label instead of decorating it by hand.
With this design, the entire cake takes the shape of a Jack Daniel's bottle. However, you can also opt to decorate the cake as if it was a whiskey barrel and then stick mini Jack Daniel's bottles inside.
To capture an authentic taste, you'll want to have that boozy whiskey flavor running through the entire cake and which pairs well with chocolate or vanilla.
The cake design itself is intricate but not too difficult — as long as you have the Jack Daniel's label printed professionally.
Black Forest Cake
Black Forest is a fine flavor for a man of a mature age because of how the cherries and the dark chocolate fuse for an entirely delicious combination. If you want to lighten things up, you can add some whipped cream too.
While the inside of a black forest cake is rich and filling, the outside is simply elegant and fit for a deserving king. Either fresh or maraschino cherries on top are a must.
For a bit of extra indulgence, consider adding some Amaretto or other liquor containing cherry notes to the icing and the whipped cream.
Best 40th Birthday Cakes For Him
If your man is pushing 40, here are a couple of great birthday cake designs that he'll surely love.
Beer Cake Design
For the beer-loving 40-year-old, the beer cake design is a perfect surprise. He will adore the fun theme and cherish the effort that you've put in.
If you choose to decorate the cake as an ice bucket and stick real beers into the top, he's sure to appreciate the design even more.
As a pro tip, match the cake flavor to his favorite beer so that their tastes complement each other.
Number 40 Cake Design
Though this design may look like a challenge, it's actually pretty simple and only requires you to bake a large square cake and a large round one.
To make things special, you can even bake different complementary flavors for each number.
Afterward, simply cut out the middle of the round cake to form a zero. The square cake can then be divided into strips that you can use to form the shape of four.
Once everything is ready, frost the cake in the birthday boy's favorite colors – and you're done. You can add extra decorations as you see fit, especially those that reflect his interests.
Best 50th Birthday Cakes For Him
Your man might already be 50 years old, but that doesn't mean he's already outgrown his inner child. To celebrate this major milestone, choose from any one of these birthday cakes.
Number 50 Cake Design
The number 50 cake design is nearly as easy as the number 40 cake design above. Again, simply bake two large cakes from which you can cut the number shapes.
Because gold is typically associated with the milestone, you might want to incorporate this into the cake design by using metallic golden frosting or other decorative features.
Pineapple Upside-Down Cake
You really can't go wrong with a pineapple upside-down cake. This is a super retro party centerpiece that your old man will have fond memories of from the good ol' days (though he might not appreciate you saying so).
This cake is pretty straightforward and doesn't require any decoration after it's been baked. Additionally, you'll also be able to find many traditional and easy-to-follow recipes online.
Funfetti Bundt Cake Birthday Cake
The funfetti bundt cake will bring the birthday boy right back to childhood—it's full of fun rainbow sprinkles and as sweet as can be.
This is also another simple recipe that takes very little time and effort. You just need to bake the cake and ice it with a straightforward, vanilla buttercream frosting. Of course, don't forget to add funfetti on top for the finishing touch.
Tres Leches Cake
For dairy lovers, the tres leches ("three milk") cake is the ultimate treat that contains whole, evaporated, and condensed milk combined in a delicate and flavorful way.
This cake is super fluffy and moist as it's a vanilla sponge cake soaked in rich milk solution. For a truly excellent Tres Leches cake, you can find a simple recipe online.
Don't let the cake's straightforwardness fool you though—this is a total party pleaser which the birthday boy will surely thank you for.
Best Cakes For Boyfriends
Create nothing but the very best for the special man who holds your heart. If your boyfriend's birthday is coming up, treat him with something you made with so much love.
Photo Cake
For your boyfriend's super special birthday, why not prepare a beautiful photo cake that features a photograph of you both?
However, note that this is something you'll definitely want professional help with as it requires printing a photograph onto the fondant.
Model Couple Cake
You'll have so much fun creating tiny model versions of your partner and yourself out of marzipan.
This cake won't just express your love and adoration for your partner, it'll also capture the love that you share in cake form.
While creating this cake can be time-consuming and require a lot of intricate handiwork, the end result will nevertheless be totally worth it.
Love Cake
Possibly the best option to show your love for your boyfriend on his special day is a heart-shaped red velvet cake decorated with lettering and heart candies.
You can either use a heart-shaped cake tin or cut the shape out of a large circular or square cake. For decoration, you can use pink or red icing and use a piping back to do the lettering.
The cake design is relatively straightforward, but you have plenty of room for creativity so you can fully express your feelings.
Best Funny Cakes For Men
Gentlemen also love a good laugh, especially on their birthdays. If your man's especially humorous, he'll definitely be on board with any of the following cakes.
Mustache Cake Design
The mustache cake is the ultimate treat that's best made with a chocolate mud cake coated with decadent chocolate frosting.
It's also incredibly simple to make—just bake a circular cake and then cut it evenly into shapes that can make up the two parts of a mustache. If you'd like something with a lot more thought, you can also cut the cake into yin and yang shapes.
Once you've frosted the cake, simply use a fork to create the textured detail that mimics facial hair strands. After all, mustache cakes are supposed to be a hilarious treat for the birthday boy's enjoyment.
Bacon & Eggs Breakfast Cake Design
This is definitely one of the funnier cake designs out there that's also surprisingly easy to create.
In preparing this cake, bake a wide and shallow circular cake that you will use to create the frying pan base on which the bacon and eggs will sit. Then, you'll need black frosting for this part of the cake.
The rest of the cake's detail is made out of fondant with various dyes to imitate the egg's yolk and the bacon's pinkish-red color. Making these shapes out of fondant is really easy, and you'll certainly find the process enjoyable.
Golfing Green Cake Design
This is another fantastically fun cake that looks amazing while also being pretty easy to create. For this one, you'll need to make a standard cake as the base and a whole lot of green fondant.
You can create little gold balls and clubs out of fondant, as well as little flags that you can stick onto the cake.
Go into as much detail as you want and make little ponds or other features on the green surface.
With this cake, you'll not only have so much fun in the process, but the birthday golf fanatic will also absolutely adore it.
The Bottom Line
Of all these cakes, there's sure to be at least one that will overjoy the birthday boy on his special day.
Be sure to choose one that works with your schedule and matches your personal skill set. Whichever design you choose, make sure to also leave yourself plenty of time to perfect it.
Most importantly, have fun while you're creating his cake, and let your creativity flow. A cake made with so much love will make him feel like the luckiest guy in the world.