5 Best Girl Scout Cookie Flavors + 3 Tasty Hacks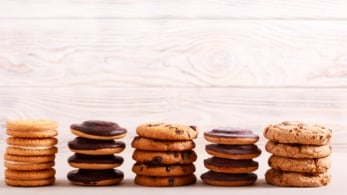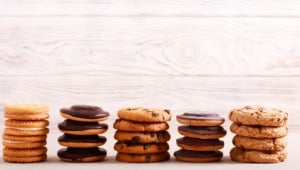 Girl Scout Cookies have been an iconic part of American culture for over 100 years. Initially started as an annual cookie sale in support of troop activities. The cookies were baked by girl members with help from their moms, then sold to bring in funds for activities. Here you'll find the best girl scout cookie flavors.
Modern-day Girl Scout Cookies are made in Indiana and Kentucky and sold nationally to fans throughout the US. There are 13 delicious varieties, from classics to new creations, and all are scrumptious.
Girl Scout Cookie flavors haven't remained the same since their inception. Over time, a whopping 51 flavors have been created only to be discontinued.
The remaining 13 are a collection of classic and current favorites. In fact, three of the original flavors are 'mandatory.' These include the famous Thin Mints, Do-si-dos, and Trefoils, and they can never be removed from the famous cookie maker's lineup.
Below we'll delve into whether these classics are the best, and what others are must-try's, too.
What Girl Scout Cookie Flavors Are
Girl Scout Cookies are a range of delicious baked treats sold across the country to raise funds for the Girl Scouts. There are currently 13 different flavors available, with a wide range of textures, fillings, and dietary requirements brought into consideration.
We rank the best flavors further on in this article. You'll also be glad to know that some of the best Girl Scout Cookie flavors are quite easy to replicate at home. Some hacks offer interesting variations on best-loved flavors, too.
Where Girl Scout Cookie Is From
Girl Scout Cookies are an American classic. They're still made in America today, though they're no longer baked by the Girl Scouts themselves.
The cookies are now crafted in two bakeries, namely in Indiana and Kentucky. Interestingly, because of licensing laws, the same cookies carry different names depending on which bakery has made them. They also use different recipes, so you'll find slight variations across fan favorites.
What Girl Scout Cookie Flavors Are Made Of
Girl Scout Cookies are quite traditional and use largely natural ingredients. There are five vegan cookie types and two gluten free ones.
The rest of the cookies are more standard flavors, with many of them containing chocolate or caramel. Two of the flavors also contain peanut butter. Only the Caramel Chocolate Chip Cookie flavor is completely free of any nut allergens.
Origin of Girl Scout Cookies
Girl Scout Cookies originated in 1917, some five years after Girl Scouts was started in the United States. Muskogee, Oklahoma's Mistletoe Group baked the first Girl Scouts cookies and told them in their school's cafeteria.
In 1922 Girl Scouts director Florence E. Neil developed a sugar cookie recipe, which was shared amongst the 2,000 Girl Scouts in the country at the time.
The Best Girl Scout Cookie Flavors You Need to Try
There are plenty of delicious Girl Scout Cookie flavors to choose from. Arguably everyone who's ever tried these will have a firm favorite.
Still, the choices below offer the most definitive answer to which cookies are the 'best.' If you haven't tried these yet, you definitely should.
Thin Mints
Thin Mints have been a fan favorite for years, and for good reason: they're thin, peppermint-flavored chocolatey wafers with a generous coating of chocolate. The mint and chocolate combo is hard to resist.
Top tip: you can get a copycat version called Grasshopper by popular cookie company Keebler. These are actually crafted in the same factory as the Little Brownie Bakers' Thin Mints cookies.
Caramel deLites/Samoas
Caramel deLites or Samoas (depending on which bakery you get them from) are amongst the most popular Girl Scout Cookies ever.
They're made up of crunchy layers of wafer cookie, coconut, and caramel. What really makes these is the mix of sweet and salt flavors and the variety of textures all present in one, tasty cookie.
Top tip: these make an excellent homemade snack bar, too.
Peanut Butter Patties/Tagalongs
Crispy cookies filled with decadent peanut butter and a chocolate coating — what could be better? These vanilla cookies are crunchy and soft at the same time, and offer the perfect balance of sweet and salty.
If you're a fan of peanut butter anything, these are for you. They're similar to Do-Si-Dos but less dry. With that said, this is precisely why Do-Si-Dos appeal to many, as their crumbliness makes them unique.
Do-Si-Dos/Peanut Butter Sandwich
These are crumbly and creamy all at the same time. If you love peanut butter, you have to try these. They're made up of two crispy oatmeal cookies which are then filled with sumptuous amounts of peanut butter.
The sweet and salty mix of these is what makes them so good. Best of all, they're also pretty easy to copy, see below.
Lemonades/Lemon-Ups
These are interesting as most people either love or loathe them. They're cute-looking though and feature an inspirational message ('I am a leader') pressed into the tops.
Their lemon flavoring is refreshing and they're light and crispy. If you like lemon flavors but don't mind them being a teensy bit artificial tasting these are great. They're also a good alternative to Girl Scout Cookies' more chocolatey, calorie-heavy lineup.
Delicious Girl Scout Cookie Flavor Hacks and Recipes
Girl Scout Cookies are without a doubt delicious as they are. However, if you're wanting to experiment with their flavors or even copy one of the most popular varieties, we've got you covered.
Do-Si-Dos/Peanut Butter Sandwich
Do-Si-Dos are amongst the easiest cookies to copy.
You can find a few different copycat recipes out there, but our favorite is this: mix ½ cup of peanut butter with ⅓ cup of sugar, 1 egg, a teaspoon of vanilla extract, ¼ cup of rolled oats, 1 tablespoon of oat flour, a teaspoon of baking soda, and a healthy pinch of sea salt.
Form generous cookies and bake in a preheated oven at 375 F for 8-10 minutes or until they're lightly browned at the bottom.
Cool slightly and sandwich two cookies around a filling made of ⅓ cup of peanut butter mixed with 1.5 tablespoons of maple syrup and 1.5 teaspoons of out flour. Enjoy them alongside a glass of milk while they're still just a bit warm.
Samoas Cookie Coconut and Caramel Bars
These taste just like the cookies, but are a great alternative you can pack for picnics and day trips.
Simply mix 1.5 cups of all-purpose flour, 1 tablespoon of cornstarch, ½ teaspoon of baking powder, ½ teaspoon of salt, ½ cup of softened butter, ¼ cup granulated sugar, ¼ cup brown sugar, an egg yolk, and a teaspoon of vanilla extract.
Spread evenly in a lined tray. Bake for 10-12 minutes in a preheated oven at 350F.
Separately, mix one 14 oz packet of flaked coconut with an 8 oz jar of caramel sauce. Once the first mixture is done baking, add chocolate chips to the still hot base. Now spread the coconut and caramel mixture over the top. Leave to fully cool and cut into bars.
If you wish you can top these again using melted chocolate and drizzles of caramel sauce. Flakes of sea salt are a great addition as well, and really cut the sweetness a little.
Thin Mint Cookie Milkshake
This one reminded us a little of an Oreo McFlurry: simply add eight Thin Mint cookies, 2.5 cups of vanilla ice cream, and one cup of milk to a blender and blend until smooth. Top with whipped cream and some cookie crumbles. Delicious.
Benefits of Girl Scout Cookie Flavors
Girl Scout Cookies are renowned for helping one of America's oldest institutions fund their projects and activities. However, there are even more benefits to these tasty cookies than at first meets the eye.
Teaching Girls Leadership and Life Skills
Selling Girl Scout Cookies teaches girls numerous life lessons: they need to learn how to interact with their customers, create a budget, and take and fulfill orders. Girl Scouts learn how entrepreneurship works. They learn how to lead and follow others.
Supporting the Local Community
The proceeds from Girl Scout Cookie sales support local troops and councils. They allow girls in less accessible areas to receive and maintain new properties and camps.
In short, Girl Scout Cookies make it possible for girls to become, and stay, Girl Scouts.
Types of Girl Scout Cookies
There are a variety of Girl Scout Cookies available. Back in the day these were a mix of all sorts of types and ingredients. Nowadays they can be placed into a few different categories.
Whether you have certain dietary restrictions or just preferences, these should help you choose your next order of Girl Scout Cookies.
Chocolate Cookies
The current lineup of cookies includes the following chocolatey varieties: Thin Mints, which have a peppermint-flavored wafer filling (top tip: Keebler make a copycat version called a Grasshopper.) Caramel DeLites, which are chocolate, vanilla, and caramel, sprinkled with coconut flakes.
Peanut Butter Patties, which are peanut butter and vanilla cookies with chocolate. Girl Scout S'mores which are fairly self-explanatory.
Caramel Chocolate Chip, which are caramel cookies studded with chocolate chips. Raspberry Rally, which are raspberry-flavored cookies with a chocolate coating.
Nut-Free Cookies
The only completely nut-free cookie in Girl Scout's lineup is the Caramel Chocolate Chip cookie, which is also gluten free and vegan.
Gluten-Free Cookies
Girl Scouts offer two types of gluten free cookies: their Toffee-tastic shortbread, which is a butter cookie with toffee pieces.
Note that this one isn't available everywhere at this time, but it's a good one to try if you can get your hands on it. Caramel Chocolate Chip cookies are their gluten free and nut free cookies with chocolate chips and rich caramel.
These also have just a touch of sea salt, making them a nice sweet yet savory option.
Vegan Cookies
Depending on which of their two delivering bakeries you get your cookies from, you can get either two or six types of vegan Girl Scout Cookies: ABC Bakers offer six delicious varieties, including Caramel Chocolate Chip, Raspberry Rallies, Lemonades, Thin Mints, Toast-Yay, and Peanut Butter Patties.
Little Brownie Bakers make vegan Raspberry Rallies and Thin Mints. In other words the two absolute certain vegan options you can get anywhere are the Thin Mints and Raspberry Rallies.
Low Sugar Cookies
None of the Girl Scout Cookies are particularly low in sugar, though some have less sugar added than others. Toffee-Tastics, Lemon-Ups and Tagalongs each have 7 grams of added sugar, and Trefoils have 6 grams.
For reference, adults should ideally not have more than 30 grams of sugar per day.
Best Alternatives to Girl Scout Cookies
If you can't get Girl Scout Cookies, the brands below make some pretty good copycat versions. With that said, Girl Scouts are known for their amazing initiatives and peer support.
The sale of their cookies helps troops across the country to reach higher. The cookies below can't quite compete with that, though they can compete (somewhat) in flavors.
Keebler Cookies
Keebler is a great company to support if the charitable side of buying cookies is important to you. They regularly donate to the Make-A-Wish foundation, helping children with critical or life-threatening illnesses fulfill their wishes.
Besides this, the Coconut Dreams cookies are a pretty close alternative to Girl Scout Samoas.
Pepperidge Farm Cookies
Pepperidge Farm's Dublin Shortbread Cookie is a near identical copy of Girl Scouts' Trefoil. Pepperidge Farm also regularly support worthy charities, including the Fisher House Foundation and the National Park Foundation.
Fisher House in particular are known for building homes for families of veterans and military may stay for free while their loved one is in hospital.
Crumbl Cookies
Arguably one of the most popular fresh cookie brands in America today, Crumbl Cookies have taken the nation by storm since 2017.
Crumbl Cookies not only donate desserts and snacks, but also raise funds for the likes of the National Breast Cancer Foundation and Know Your Lemons, another breast cancer charity. They're wonderful cookies for a wonderful cause.
You might also be interested in...