Starbucks Refreshers: 8 Best Drinks & 3 Alternatives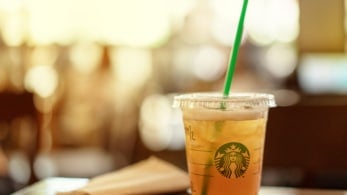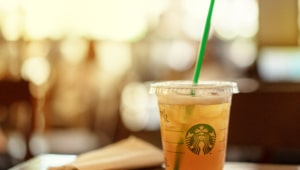 A delicious, refreshing drink can often mean the difference between a good day and a great one. An icy dose of hydration or healthy caffeine boost can be exactly what we need, and Starbucks Refreshers are the perfect blend of light and natural caffeine to keep you going all day. Learn here all about starbucks refreshers.
There are countless choices out there for when you're looking to grab a nice refreshing drink, but the variety at Starbucks is unbeatable. Whether you need a quick caffeine fix, or a fresh and fruity blend to satisfy your sweet tooth – there is something for you on the Starbucks menu.
What a Starbucks Refresher Is
Starbucks Refreshers are popular iced drinks that contain green coffee extract and real fruit juice. They come in a range of flavors and bright colors and can be customized to suit your preferences.
Refreshers are a perfect drink to cool down – especially if you are craving a Starbucks but don't want that strong coffee taste.
Here you will find the best sugar-free starbucks drinks.
Do Starbucks Refreshers Have Caffeine?
Despite not tasting like coffee at all, Starbucks Refreshers are lightly caffeinated with green coffee extract. All Refreshers have the same caffeine content, which differs slightly based on the size of your drink order. A Tall Refresher contains 35 milligram of caffeine, while a Grande contains 45 milligram.
Flavors and Ingredients of a Starbucks Refresher
Starbucks Refreshers are made with natural fruit juice, plus the addition of water, sugar, fruit flavoring, and green coffee extract. Once this base has been crafted, it can be cut with coconut milk, water, or lemonade. These all create different types of refreshers.
There are many fruity flavors to choose from, such as mango, dragonfruit, peach, and strawberry. There is also a variety of iconic blends on both the regular Starbucks menu and the famed secret menu. But we'll get into that in a little bit.
"Under The Sea" Starbucks Refresher: What It Is
You may have heard Starbucks Refreshers being discussed all over social media lately for one particular reason – the "Under the Sea" Starbucks Refresher, a bright blue drink loaded with gummy worms. But is it real? And can you order an "Under the Sea" Refresher at your local Starbucks?
Unfortunately, you can't. The 'Under the Sea' Refresher was the product of a viral TikTok where a user created the blue drink, claiming it was a new Starbucks drink.
If you're really craving this mystical Starbucks drink, you can always try making it yourself by ordering a Mango Dragon Fruit Refresher without dragon fruit, then adding your own splash of a blue drink for the iconic color (we recommend Blue Glacier Gatorade), and a handful of gummy worms.
The Best Fruity Refreshing Drinks at Starbucks
On a hot day, there is nothing more tempting than an icy drink to cool you off and keep you hydrated. If you're on the hunt for a cold, refreshing Starbucks drink with a fruity flavor, look no further.
We have the eight best mouth-watering Starbucks drinks that are going to quench your thirst – and taste incredible while doing so.
Strawberry Acai Refresher
Debatably one of the most iconic Starbucks Refreshers, the Strawberry Acai Refresher is an easy pick when you're looking for a cold, fruity drink that won't disappoint. The sweet flavor of strawberry is blended with passionfruit and notes of açaí. It's then topped and shaken with ice and real pieces of strawberry.
Per Grande-sized cup, this Refresher contains 0 gram of fat, 45 milligram of caffeine, and only 100 calories, making it a guilt-free pick-me-up. The strawberry base and real fruit pieces give the Refresher a stunning bright pink color. Really, it looks almost as good as it tastes.
Iced Guava Passion Fruit Drink
A base of guava juice blended with hints of pineapple and ginger, plus notes of passionfruit. This iced drink is a delicious mix of different fruity flavors. It is shaken with ice and coconut milk, giving it a smooth and creamy texture, and a light pink color.
This drink contains 190 calories, 33 gram of sugar, and absolutely no caffeine. It's perfect for anyone looking for a caffeine-free drink. That hasn't even touched on how refreshing it is.
Cool Lime Refresher
The Cool Lime Refresher is a zesty blend of lime and citrus, shaken with real lime slices. This super hydrating and satisfying drink is perfect for a hot day. Plus, it has a traditional lemonade look, with just a hint of green.
This Refresher contains 17.5 gram of sugar and 0 gram of fat, with just 70 calories in a Grande cup. The Cool Lime Refresher is the perfect drink for summer. Its simple refreshing feel is sure to quench your thirst.
Pink Drink
The iconic Pink Drink has been a viral sensation for a while now – and for good reason. This drink is a delicious blend of real fruit juice, green coffee extract, and strawberry inclusions.
With açaí and strawberry flavors, the drink is mixed with coconut milk and shaken with ice. This gives the drink a lovely creamy texture and taste.
The Pink Drink has 140 calories in a Grande-sized cup, with 2.5 gram of fat and 25 gram of sugar. This blend has a beautiful pink color. The strawberry inclusions are a stunning and tasty addition to this already flavorful beverage.
Very Berry Hibiscus Refresher
This vividly pink Refresher is a blend of real fruit juice with whole blackberries. It has the usual dose of green coffee extract for an all-natural pick-me-up. Served over ice, the Very Berry Hibiscus Refresher is cold and fresh, with a strong fruity flavor.
The Very Berry Hibiscus Refresher contains as little as 70 calories, with just 14 gram of sugar and 0 gram of fat. This beverage is the full package – stunning color, great flavor, and entirely guilt-free ingredients. It's the ideal icy drink for a hot summer's day.
Mango Dragon Fruit Refresher
The Mango Dragon Fruit Refresher is a bright Fuschia tropical-inspired drink that is so stunning, you'll want to get one just because of how beautiful it looks.
The taste is incredible, too – a blend of the sweet flavors of mango and dragon fruit. It is hand shaken with ice and real diced dragon fruit, giving it a rich flavor and vivid pop of color.
This drink has 0 gram of fat, 19 gram of sugar, and 90 calories. Plus, it only contains 45 milligram of caffeine per Grande cup. The Mango Dragon Fruit Refresher is the perfect energy boost.
Iced Peach Green Tea Lemonade
The Iced Peach Green Tea Lemonade puts a spin on a traditional lemonade that is not only super refreshing and hydrating, but also super tasty.
The green tea base is blended with the flavors of spearmint, lemon verbena, and lemongrass. Topped off with a splash of lemonade and a handful of ice, this drink is the best pick if you're wanting a tangy refreshment.
With just 80 calories, 18 gram of sugar, and 0 of fat, the Iced Peach Green Tea Lemonade is healthy as well as addicting. Since the drink is made with real green tea, it contains 25 milligram of natural caffeine. An ideal little pick-me-up that isn't going to keep you awake all night.
Kiwi Star Fruit Refresher
As the name suggests, the Kiwi Star Fruit Refresher is a blend of star fruit and kiwi-flavored juice, giving it a sweet and fruity taste. The drink is shaken with ice, and mixed in are real pieces of kiwi fruit. This leaves the Refresher a beautiful shade of green, with ice and fruit swirling throughout.
The Kiwi Star Fruit Refresher doesn't just look healthy – it is another guilt-free treat when it comes to its ingredients, too. The drink clocks in with 0 gram of fat, 19 gram of sugar, and only 90 calories. As is the case with all Refreshers, it contains 45 milligram of natural caffeine to keep you going all day.
Sweet Starbucks Refresher Products On and Off the Menu
There is no better energy boost to get you through the day than a Starbucks Refresher. They're guaranteed to be fruity, tasty, and refreshing – with the perfect amount of natural caffeine. The only problem? There are so many delicious flavors to choose from, it can be difficult to know where to begin.
Not to worry – we can narrow the scope for you as we go over the best Starbucks Refresher products, on and off the menu.
Starbucks Refreshers on the Secret Menu
The concept of secret menus has been a talking point for a while, and Starbucks has one of the most-famed secret menus of them all.
What sets the Starbucks secret menu apart from the rest is that you don't have to worry about whether or not the secret menu drink that you're craving is "real" or not. With Starbucks' wide range of customization options, you can make it real.
Rose Gold Refresher
To try out the stunning Rose Gold Refresher, start by ordering a Venti Mango Dragon Fruit Refresher with no inclusions. Next, add peach juice. Finally, for the sweet flavor, add one pump of raspberry and one pump of sugar-free vanilla. Just like that, you've got the Rose Gold Refresher.
Raspberry Peach Lemonade
The Raspberry Peach Lemonade is not only refreshingly delicious, it is also shockingly easy to order.
Simply ask for a Venti Lemonade with peach juice, and three pumps of raspberry. Request a scoop of strawberries for that added fruity flavor and summery look, and you've got the Raspberry Peach Lemonade.
Sour Patch Kids Refresher
The Sour Patch Kids Refresher is an interesting one – but absolutely worth trying. Start off by ordering a Venti Strawberry Acai Lemonade.
Next, add three pumps of raspberry and three pumps of classic syrup. To top it off, ask for a splash of passion tea – then you're done: you've got the sweet-yet-tangy Sour Patch Kids Refresher.
WandaVision Refresher
If you're a fan of the TV show WandaVision that this drink is inspired by, then you've got to give this one a try. First, ask for a Strawberry Acai Refresher in your desired cup size.
Next, ask for Guava Juice Blend and Vanilla Sweet Cream Cold Foam. Finally, as an optional step, you can ask for no water for a stronger taste – if you prefer your drinks a bit sweeter, then skip this step and keep the water.
Olivia Rodrigo Drink
Based on Olivia Rodrigo's hit album Sour, this drink is a must-try for any Olivia fans – or anyone wanting to try something a little different. First, order a Passion Tango Tea in your preferred cup size, and request soy milk instead of water.
Next, ask for raspberry syrup – for a Tall or Grande size, ask for two pumps, for a Venti or Trenta, ask for four. Finally, ask for vanilla syrup – one pump for Tall or Grande, two pumps for Venti or Trenta.
Gummy Bear Refresher
The Gummy Bear Refresher is so simple to order, there's no excuse not to give it a try. All you have to do is order a Venti Strawberry Acai Refresher with no water. Then, add peach juice to the mix.
Finally, add two pumps of strawberry. That's all it takes for you to get your hands on this sweet and fruity Gummy-Bear-inspired Refresher.
Pink and Purple Drink
The secret menu's famed Pink and Purple Drink is a combination of two pre-existing menu items – one part Pink Drink and one part Purple Drink. To order, start by asking for a Pink Drink, also known as a Strawberry Acai Refresher with coconut milk.
Next, add the Purple Drink – ask for a Passion Iced Tea with soy, vanilla syrup, and blackberries. Quick and easy, you've got yourself the stunning Pink and Purple Drink.
VIA Instant Refreshers
Starbucks VIA Instant Refreshers are a convenient way to enjoy a Refresher whenever you want – and wherever you are. These instant packets only require cold water to brew into a refreshing beverage to keep your energy up, with the iconic taste of a Starbucks Refresher.
Just open the Starbucks VIA Instant Refresher Packet, empty it into a cup, and add cold water. Wait ten seconds and then stir to create an at-home Refresher that is going to hit the spot every time.
In a range of flavors, VIA Instant Refreshers are the perfect way to get your light and fruity caffeine fix without the use of any coffee machine – all without having to leave your home.
You can take them with you wherever you go to ensure you're never caught short when the craving for a Refresher hits. The VIA packets are single-serve and ready-to-brew, packed with all of the delicious taste of a regular Refresher.
What Type and Packets of Drinks You Can Order at Starbucks
No matter where you live, chances are you can find a Starbucks nearby. The iconic, go-to coffee establishment is well known for its range of refreshing beverages. But what drinks do they actually have?
If you've never tried Starbucks and are wanting to give it a shot, or are a long-time customer looking for something new, have a browse of Starbucks range of drink options.
Iced Drinks
Enjoy a range of iced teas and coffees from Starbucks Iced Drinks selection. Iced teas include a variety of black teas, green teas, herbal teas, and chai tea. For iced coffees, try out a classic iced americano, expresso, or just a regular iced coffee – with or without milk.
Cold Drinks
From a wide selection of Refreshers to cold coffee, Starbucks has got what you need when you're hit with a sudden thirst for something cool and refreshing. Try out a fruity Refresher, or a Cold Brew that is packed with both energy and flavor. You can even blend it with anything from cinnamon to pistachio.
Here you will learn more about hot starbucks drinks.
Summer Drinks
Starbucks Summer Drinks are whatever you make them. Customize a Refresher with fresh fruit juices and coconut milk, or try out a new flavor in your icy cold brew.
Whether you're craving a tart lemonade or a sweet iced coffee, you can escape the summer heat with the chill of a Starbucks drink.
Frozen Drinks
There is nothing that beats a frozen Starbucks Frappuccino. Blended into a creamy, icy consistency, these cold beverages come in a wide range of flavors. Mocha cookie crumble, matcha crème, or vanilla bean – Starbucks Frappuccinos are a wonderfully cold sweet treat with a great little boost of caffeine.
Healthy Alternatives to Starbucks Refreshers
It's always nice to treat yourself once in a while, but if you're focused on your health and well-being, it's great to have a list of healthy alternatives to your favorite beverages on hand. Craving the delicious taste of a Starbucks Refresher but want to try out something a bit healthier?
Then look no further. We've got some wonderful alternatives to Starbucks Refreshers that are entirely guilt-free and better for your body.
Teavana Shaken Iced Passion Tango Tea
This tasty tea is a perfect blend of hibiscus, lemongrass and apple. Shaken with ice, this drink is healthy and refreshing. Zero calories, zero sugar, zero fat – your body will thank you.
Iced Coffee
A regular cold brew iced coffee is a traditional low-fat, low-sugar option when you're craving that caffeine kick. Made from Starbucks' custom blend of beans with a smooth taste, the cold brew coffee has just 5 calories with absolutely no sugar. That's unless you add it in yourself, that is.
Skinny Vanilla Latte
The Starbucks skinny vanilla latte is an iconic beverage that is simply a variation of the regular vanilla latte. While the standard version includes vanilla syrup and steamed milk, the skinny version substitutes these for non-fat milk and sugar-free syrup.
With only 70 calories, this is an easy way to get a classic hot coffee in a healthier way.
Basic Recipe: How to Make a Starbucks Refresher at Home + Tips
Are you a Starbucks Refresher addict looking for a way to get your Refresher fix at home? Or simply a do-it-yourself whiz in the kitchen looking to try something new? Whatever the case may be, a DIY Starbucks Refresher is a simple, delicious recipe that you've got to try out.
Here's how to make it:
Add fruit juice
Pour 1/2 cup of your favorite fruit juice into a jug or glass.
Add coconut water (optional)
If you're looking for a lighter, more refreshing blend, add ½ cup of coconut water to the mix.
Add sweetener
Add 1-2 tablespoons of your sweetener of choice into the mix, and sweeten to taste.
Add fruits (optional)
Many Starbucks Refreshers contain real fruit pieces. Recreate this by adding a few chunks or slices of your chosen fruit.
Mix well
Give it all a stir and blend those ingredients together.
Add ice
Keep it chilled with a handful of ice.
Serve and enjoy
Add a straw and enjoy your at-home Refresher.