8 Best Sugar-Free Starbucks Drinks & 3 Alternatives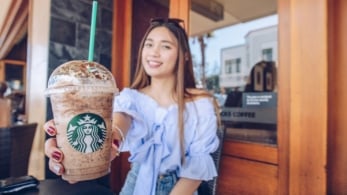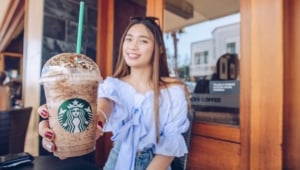 Want to go to Starbucks, but not interested in consuming tablespoons of sugar? Worry not – Starbucks has a range of sugar-free drinks in hot, cold, and iced varieties. The question is, do these drinks stand up to their sugary counterparts? Here you will find the best sugar-free Starbucks drinks.

Starbucks has leaned into the low or no sugar movement, being very flexible with its menu. Science is showing that sugar can negatively impact our health. Now, even major franchises are offering sweet products without added sugar.
What Types of Drinks You Can Get Sugar-Free at Starbucks
Wherever your palate is leaning, there's a drink choice to satisfy it. On a brisk morning, a sweltering afternoon, or a freezing night, there's a sugar-free beverage to return you to a comfortable temperature.
Let's explore the following sugar-free categories. You can actually get hot or cold drinks – you can find out more details below.
Here you will find the best hot drinks at starbucks.
Hot Drinks
Starbucks has a wide range of hot drinks for cold days. First on the list is coffee, of course. Then we move to tea, hot chocolate, warm juices, and cream steamers.
If you're looking for sugar-free options, check out the foam-free coffees, natural juices, and plain teas. These contain very little sugar, if any.
In most cases, you can add sugar-free syrup or cold foam to your drink. You can also add natural/artificial sweeteners like honey, liquid cane sugar, Splenda, or stevia.
With a few strategic additions or omissions, you can have a sweet drink with lots of flavor.
Cold Drinks
Cold drinks are a favorite all year round at Starbucks. With a few adjustments, you can order a refreshing, no-sugar drink.
Go for a plain coffee, tea, juice, or milk as your base, then build up the flavor by adding milk, chai, sugar-free syrup, natural/artificial sweeteners, fruit, or cinnamon dusting.
Starbucks Refreshers all contain sugar, unfortunately. The fruit base is pre-mixed with sugar, so it's not possible to swap it out. If you're looking for a low-sugar refresher, don't add lemonade to it.
Remember, they contain caffeine derived from arabica coffee beans. If this still doesn't work for you, try fruit juice, coconut water, or sparkling water with fruity ice cubes.
Best Sugar-Free Drinks at Starbucks
Starbucks is, first and foremost, a coffee shop. You can stray from coffee to sweeter, fruitier drinks, but coffee will remain a staple.
There is a wide range of coffee beverages available, but the simplest ones are more likely to be sugar-free.
Here you will find delicious alternatives and healthy substitutes to black coffee.
Iced Coffee
Under the 'Iced Coffee' heading on Starbucks' menu, you'll find three options: iced coffee, iced coffee with milk, and iced espresso.
Regular iced coffee contains a sugar syrup, which can be left out or swapped for a sugar-free syrup. Do the same for the iced coffee with milk. The iced espresso, however, is sugar-free as is.
Caffè Americano
The Caffè Americano is a staple coffee choice. It's also naturally sugar-free. If you can't quite manage the dark taste, add sugar-free syrup or milk. Add as many coffee shots as you need. This drink is quick, classic, and caffeinated – just what you need on a busy morning.
Caffè Latte
The Caffè Latte is a milky coffee with milk foam on top. If you read the nutritional facts of this drink, you'll see it contains sugar. However, this sugar is solely from the milk and milk foam added to the drink. There's no added sugar, so you can order this latte with confidence.
Caffè Misto
The Caffè Misto is similar to the caffè latte, only the coffee-to-milk ratio is different. Mistos contain equal amounts of coffee and milk, making them a darker shade than the latte. Other than the natural sugars occurring in the milk, this beverage is sugar-free. It's warm, creamy, and balanced.
Cappuccino
If you like thick foam, the cappuccino is the best choice for you. Glide a spoon into the deep, dense foam to find roasted espresso below.
The sweet notes of the foam and the coffee eliminate the need for added sugar, so rest assured there's none in there. Make sure you select your favorite milk because the cappuccino is milk-heavy.
Find here a list of all types of coffee.
Iced Passion Tango Tea
The Iced Passion Tango Tea not only contains 0 grams of sugar, but it also has zero calories and 0g of fat. The base is water infused with hibiscus, lemongrass, and apple.
Its vibrant pink-red color sets it apart from the average glass of tea. To be sure it's sugar free, avoid the "with lemonade" option.
Nitro Cold Brew
Nitro is short for nitrogen. This is Starbucks' small-batch brew, infused with nitrogen to achieve a sweet taste. This eliminates the need to add sugar – a great thing for sugar-conscious folks. This drink is sweet and airy with a rich coffee base.
Brewed Coffee
Starbucks offers many varieties of brewed coffee, hot and cold. The hot category includes Veranda blend, medium roast, dark roast, and decaf roast. These all contain zero sugar.
Then you have the more specialist blends from Ethiopia, Guatemala, Galapagos, and Costa Rica, all produced by Starbucks' "Clover" venture.
Now, onto the cold side of brewed coffee. There are four 'Iced Clover' blends on offer, also hailing from Ethiopia, Guatemala, Galapagos, and Costa Rica. These are blends created by Starbucks, all without added sugar.
Best Low Sugar Drinks at Starbucks
Sugar in moderation is better than sugar in full swing. The following drinks might have a little sugar, but they're still a smart choice in relation to your health.
You won't miss out on sweetness – Starbucks has crafty ways of achieving a full-sugar taste. In addition, the naturalness of the ingredients stands out. This makes the taste of these drinks and not less delicious.
Caffè Americano
The Caffè Americano is a no-fuss coffee. The ratio of water to coffee means many people can enjoy it. It's also a good base for natural/artificial sweeteners, though alone it has no sugar. The caffeine content is enough to get your day started.
Iced Starbucks Blonde Caffè Americano
A blonde roast is lighter than your typical roast. This drink celebrates the 'crema' taste but is still refreshing as it's served over ice. It contains no sugar, allowing you to appreciate the natural sweetness of the coffee.
Iced Black Tea
Black tea does not look black in the glass – rather, it's a clear amber color. Black tea with ice is more refreshing than it is sweet. It contains no sugar, making it a great option for those trying to cut down. The flavor is rich, floral, and malty.
Chai Tea
If the black tea sounds a little bland to you, try the chai. It's a black tea infused with warm clove, cardamom, cinnamon, and ginger. A cold morning calls for this sugar-free delight.
Jade Citrus Mint Brewed Tea
Starbucks' Jade tea is beautiful to look at, being a deep red color. If you like green tea and bright citrus flavors, try this one.
It lacks sugary sweetness, but you won't mind. The natural flavors of green tea, lemon verbena, lemongrass, and spearmint are better than added sugar.
Peach Tranquility Tea
While the Jade tea gets you awake and refreshed, Peach Tranquility calms you down at the end of a long day. This calming beverage is composed of peach, candied pineapple, chamomile flowers, lemon verbena, and rose hips.
It is completely free from sweeteners and caffeine, therefore making it ideal for those who want to take it easy.
Honey Almond Milk Cold Brew
This drink has ten grams of sugar but no dairy. Almond milk gives it a subtle nutty flavor that you don't get with animal milk. Enjoy the cool milk with the bitter coffee and sweet honey swirl.
Sugar-Free Flavored Syrups at Starbucks
A carefully chosen syrup can brighten up a plain drink. If coffee is too bitter for you or you want to add a seasonal flair, pick a sugar-free syrup.
Mix and match bases and syrups to create endless drink variations.
By the way, you can easily make many of the syrupe yourself at home. This makes it particularly easy to control the sugar content contained.
Caramel
Many types of coffee beans claim to have a 'caramel' flavor. When you brew that coffee and add a caramel syrup, it's a match made in heaven. Caramel is a very sweet flavor; essentially toasted sugar. Try it with a bitter coffee to sweeten it up.
Vanilla
Ah, vanilla – A classic flavor that goes with nearly any Starbucks beverage.
Add it to coffee, milk, hot chocolate, and nearly anything iced. This fan-favorite syrup is sugar-free, letting you enjoy the sweetness without the toothache.
The vanilla flavor is somewhat similar to cream and caramel. Therefore, both sweet and savory dishes can be refined with the spicy-sweet flavor.
Irish Cream
Starbucks' sugar-free Irish Cream syrup is flavored like the real thing. It's extremely creamy, with vanilla and chocolate on the backburners. This syrup can transform any coffee – especially if you don't like a thin, bitter taste.
Cinnamon Dolce
Cinnamon and sugar is a classic combination that works well in many drinks. The warm, spicy notes of cinnamon – plus the smooth (sugar-free) dolce – take the bitterness out of your coffee. This syrup is perfect for Fall or Christmas drinks.
Mocha
Would it be too obvious to put mocha syrup in a Starbucks mocha?
Not if you like a powerful chocolate-coffee flavor. If you can't handle a drink with coffee as its base, try adding mocha syrup to something milky. This syrup is as rich as it is sweet – but no sugar has been added.
Hazelnut
Hazelnut is a beloved flavor combination, especially when combined with chocolate. A dash of hazelnut syrup can do wonders for a plain hot chocolate. Starbucks' sugar-free hazelnut syrup is nice and earthy, bringing a different note to your everyday drink.
Good Reasons to Choose Sugar Free Drinks at Starbucks
Avoiding sugary drinks isn't just a trend – it's a necessity for people with health conditions or dietary restrictions.
Sugar is harmful to the body when consumed in excess, so switching to sugar-free is a good idea. Starbucks makes it pretty easy with the following options.
Excessive sugar consumption can lead not only to severe obesity, but also to heart problems, bad teeth or diabetes. Therefore, make sure to eat as little sugar or processed foods as possible.
For People Who Have Diabetes
Diabetics need to be careful with sugar. It raises blood glucose levels, and your kidneys struggle to process it.
Diabetes, if it progresses enough, can lead to obesity, blindness, amputation and more. Swapping a full-sugar drink to sugar-free is a beneficial choice.
But be sure to ask Starbucks yourself if the drink is really sugar-free for your own health.
For Health Reasons, Such As Reducing Sugar Intake or Managing Weight
Consuming too much sugar can stall weight loss or contribute to weight gain. Sugar doesn't provide nutrition, and its negative health impacts can be immense. It's recommended you consume it only in moderation, especially if you're trying to lose a few pounds.
To Avoid a Sugar Crash or Energy Slump
If you drink something sugary in the morning, there's a good chance you'll be energized only temporarily.
A little while after drinking it, you'll probably experience a sugar crash, i.e. a sudden drop in blood sugar levels.
Swapping to low or no-sugar drinks prevents this drastic up and down, and prevents you from reaching for a second Starbucks.
To Reduce the Risk of Tooth Decay
If you've had cavities in the past, you know they're painful, costly, and totally avoidable.
Sugar is a master of tooth decay, coating surfaces and slipping into crevices.
Make sure you brush your teeth after drinking (or rinse your mouth with water) to prevent the sugar from lingering and rotting your smile.
To Better Appreciate the Natural Flavors of Coffee and Tea
Starbucks has opened up endless opportunities to sweeten your drink. Syrups, foams, drizzles, and toppers are exciting, but they mask the true flavor of tea and coffee.
With a myriad of colorful extras, many people don't get to appreciate the plain, organic flavor of a simple brew.
To Customize Your Specific Dietary Needs and Preferences
With so many drink variations available, there's plenty of room to avoid certain allergens. For example, a lactose intolerant person can have plant milk instead of dairy. A person with a nut allergy can choose vanilla instead of hazelnut syrup. Identify the ingredients you need to avoid and go from there.
Sugar-Free Alternatives to Starbucks Drinks
Contrary to common belief, there is not a Starbucks on every corner. Even if there is, some of us prefer to walk straight past it. We'll go somewhere less crowded for a different style of drink.
In addition, the following drinks are also sugar-free and very tasty:
Dutch Bros Americano
The friendly atmosphere and simple drinks attract many people to Dutch Bros, est. 1992.
Their Americano is made of hand-pulled espresso and water – nothing more, nothing less. It's easy, refreshing, and gives instant energy. An added bonus: it's sugar-free.
Find here the best Dutch Bros drinks.
Dunkin Donuts Coconut and Toasted Almond Iced Coffee
When people go to Dunkin Donuts, it's for coffee, donuts, or both. The coconut and toasted almond iced coffee is sweet, fresh, and surprisingly sugar-free.
Coconut syrup is a lesser-known item on the menu, especially when it's sugar-free – but it's worth a try.
Coffee Bean Iced Black Tea
You can order a fresh iced black tea from Coffee Bean, or buy a bag of tea to make it at home. The second option is more economical, but the first is more convenient. Black tea is rich, smooth, and extra refreshing when iced.