12 Best Dutch Bros Drinks on the Menu & 6 Tips to Order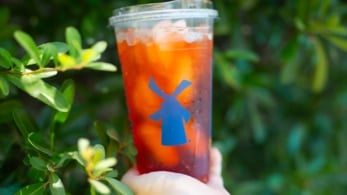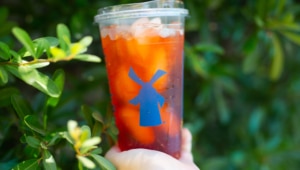 If you're looking for a quick and easy pick-me-up to get you through the day, a delicious drink is the perfect thing to give you a boost of energy. Dutch Bros has got you covered when it comes to providing the perfect drink to satisfy your craving. Here you will find out which dutch bros drinks are the best.
With such a varied and extensive menu, Dutch Bros is bound to have something for you. They've got steaming hot cups of tea and coffee for you on cold mornings, and icy smoothies and energy drinks for those sweltering summer afternoons.
Whatever the occasion, you're sure to find your new favorite drink on the Dutch Bros menu.
In this article, we're going to cover:
What Dutch Bros Drinks are
Everything you need to know about secret menu at Dutch Bros
What kinds of drinks you'll find at Dutch Bros
Our top 7 drinks
Our top 5 drinks on the coffee menu
What healthy drinks you can get
Our top tips for how to order
The best alternatives to Dutch Bros
Let's get started.
What Dutch Bros Drinks Are
There is something for everyone on the Dutch Bros menu. The chain offers delicious drinks from smoothies to cold brew and everything in between. You can try a tea, a lemonade, Dutch cocoa – or even one of the Dutch Bros Rebel Energy Drinks.
These drinks come in all sorts of different flavors, and there is also a wide range of options to customize your drink. Choose if your beverage is hot, cold, or blended, and then experiment with the different choices of shots and flavored syrups. Dutch Bros allows you to play around and create your perfect drink.
Calories
The number of calories in a Dutch Bros beverage varies depending on the type of drink, the size, and the added shots and syrups.
But rest assured, none of the drinks on the Dutch Bros menu are going to clock in at any startling number of calories. A Nitro Infused Cold Brew contains only 20 calories, making it one of the lowest-calorie drinks on the menu.
One of the highest-calorie drinks on the menu, the Golden Eagle Dutch Freeze, only contains 580 calories. With the free reign that Dutch Bros gives you when it comes to customizing your drinks, you can tailor the ingredients to suit your preferences.
This also means you can adjust your calorie content preferences, too.
Ingredients
Dutch Bros has an extremely extensive menu. They work with a variety of fine ingredients, sourced from all over the globe. Thus, they're able to create rich and flavorful beverages.
Dutch Bros Rebel energy drinks contain ingredients such as taurine, caffeine, and natural flavors. The coffees are brewed using a unique three-bean blend from Brazil, Colombia, and El Salvador, and blended with your choice of milks, creams, and syrups.
Dutch Bros teas are carefully brewed from organic green or Paris black tea and can be infused with any flavor you choose from the menu.
What the Secret Menu Is
The Dutch Bros Secret Menu is one of the greatest (not so) well-kept secrets. If you're looking for something new, and want to try out a less common drink, then the Secret Menu is the place to check.
Who knows? You might find your new favorite drink.
Bob Marley
The Bob Marley drink is a popular choice on the Dutch Bros Secret Menu. It is a frosty milkshake that contains dark chocolate, banana, and coconut for a creamy tropical flavor.
To order, you can ask for the Bob Marley, or simply the Bob – it's popular enough to have gained its own nickname. You can customize it further and instead of ordering it in its classic milkshake form, try it as an iced coffee or Dutch cocoa.
Christmas Morning Chai
The Christmas Morning Chai brings Christmas vibes at any time of the year. A white chocolate breve with added chai, this beverage is so simple yet deliciously festive. Get it hot, cold, or blended for your perfect holiday drink.
Laser Cat Rebel
If you're wanting a sweet treat that will put some pep in your step, the Laser Cat Rebel drink is perfect for you. It consists of a Dutch Bros Rebel energy drink with raspberry and coconut for an added dose of fruity flavor.
While we're not entirely sure what the name means, we are sure this drink is the best way to get your daily energy boost.
Shark Attack Rebel
Another variation of the Dutch Bros Rebel energy drink, the Shark Attack Rebel combines blue raspberry, lime, pomegranate, and coconut.
The complimentary flavors all come together harmoniously to create this drink that brings serious summertime energy. The bright green and orange coloring makes it look almost as great as it tastes.
Majestic Forest
The Majestic Forest is a phenomenal blend of blue raspberry, blackberry, and kiwi flavoring. This can be ordered as a lemonade, tea, Frost, soda – even as a Dutch Bros Rebel. The Majestic Frost is an explosion of fruity flavor that is so customizable, you'll never run out of new ways to try it.
Raspberry Vanilla Chai
The Raspberry Vanilla Chai is a popular Dutch Bros Secret Menu order, and for good reason. This drink is simply a spin on the regular Vanilla Chai from the Dutch Bros standard menu, flavored with a splash of raspberry.
This drink is the perfect pick for when you want a familiar taste of chai but with the addition of a subtly sweet, fruity flavor.
Kings of Leon
This drink is one of the most iconic secret menu drinks that Dutch Bros has to offer. The Kings of Leon is a variation of a Rebel that combines the flavors of lime, kiwi, and orange.
This mix of flavors is blended together and served with ice for a cold, refreshing tropical taste with a dose of caffeine to boost your energy.
Types of Dutch Bros Drinks You Find on the Menu
No matter what kind of drink you might be craving, there will be something for you on the Dutch Bros menu. Each drink is customizable so that you can alter it to suit your tastes and make it your own. Let's take a look at some of the drinks that you'll find on the Dutch Bros menu.
Coffee Drinks
A perfect energy kick to start your day right, Dutch Bros offers a range of coffee in many different flavors and blends. The classic cold brew can be mixed with various different syrups to create a delicious blend that you'll love – these cold brews are also available nitro-fused for an extra energy boost.
If you're looking for something a bit sweeter and creamier, the Dutch Freeze is a great pick. These coffees are blended to perfection with your choice of flavoring.
Specialty Drinks
There is no shortage of new drinks to try, exclusive to Dutch Bros. You can pick up a smoothie in your favorite flavor, from mango to green apple. The Dutch Bros lemonades are a wonderful tangy refreshment that can be ordered in a range of flavors, such as electric berry or strawberry pineapple.
Or perhaps you'd like to try out one of the iconic Rebels, an energy drink created by Dutch Bros that is endlessly customizable and available sugar-free. There's even something for the kids: Dutch Bros has a kids' range of Frosts, smoothies, sodas, and hot drinks.
Tea Drinks
All Dutch Bros teas are brewed with quality organic green or Paris black tea. These teas are customizable with a range of flavors. Choose from peach, passionfruit, tropical, strawberry, and many more. A Dutch Bros tea is perfect for a more mild, more satisfying drink that is sure to hydrate and refresh your senses.
The Best Drinks at Dutch Bros
With such a wide variety of drinks available on the Dutch Bros menu, it can be hard to decide what one to pick. Not to worry, we've got the best drinks on the Dutch Bros menu right here. Take a look – you're sure to find something that suits your tastes.
Picture Perfect Dutch Freeze
As the name suggests, this drink is a stunning, picture-worthy drink that is also going to taste incredible. The Picture Perfect Dutch Freeze is a rich blend of coffee with caramel and chocolate sauce drizzle.
To finish it all off, the drink is topped with whipped cream. It's going to take some serious self-restraint to stop yourself from drinking the whole thing before you can snap a picture of it.
Birthday Cake Dutch Frost
Whether or not it's your birthday, you can go ahead and treat yourself regardless with the Birthday Cake Dutch Frost. This drink is a variation of a milkshake that is a blend of white chocolate, almond roca, and vanilla ice cream.
As if that's not delicious and decadent enough on its own, the drink is then topped with whipped cream and sprinkles.
Cotton Candy Dutch Freeze
This drink is an ice cream shake that combines blue raspberry syrup and white chocolate sauce to create a frosty drink reminiscent of fairground cotton candy.
The Cotton Candy Dutch Freeze is topped with whipped cream, which gives it an extra dose of creamy goodness. This blended treat is the perfect way to cool down and satisfy your sweet tooth.
Double Rainbro
The Double Rainbro is a way to customize your organic green or Paris black tea to give it a wonderful sweet and fruity taste.
This classic drink blends together peach, coconut, and strawberry syrup into your Dutch Bros tea. The Double Rainbro is available hot or iced, so you can pick one up no matter the weather.
Golden Eagle Breve
The Golden Eagle is a decadent creamy breve that blends together expresso, half and half, vanilla syrup, and caramel sauce. This deliciously sweet beverage is topped with whipped cream and an extra drizzle of caramel sauce. The Golden Eagle Breve is also available hot, iced, or blended.
Palm Beach Lemonade
The Palm Beach Lemonade tastes just as good as the name makes it sound. This drink is a spin on classic lemonade, combining pomegranate and peach syrup to give it both a sweet and tangy flavor. The Palm Beach Lemonade can be ordered as an iced or blended drink.
Tropical Tea
The Dutch Bros Tropical Tea is another way to switch up your classic organic green or Paris black tea. The Tropical Tea combines passionfruit, coconut, and blue raspberry for the perfect mixture of iconic flavors.
As the name suggests, Tropical Tea has a delicious tropical taste that is sweet and refreshing. This tea is also available either hot or iced.
Best Drinks at the Dutch Bros Coffee Menu
If you're a coffee fanatic and are on the hunt for a new blend to try, then look no further. We're about to go over the best of the best when it comes to drinks on the Dutch Bros coffee menu. So get ready to find your new go-to caffeine fix.
Dutch Bros Campfire Cold Brew
For cold-brew fans, this Dutch Bros Campfire Cold Brew is a delicious new way to try your favorite beverage. This drink blends Dutch Bros Cold Brew, chocolate milk, and the flavor of toasted marshmallow.
The drink is then topped with their signature Soft Top and drizzled with chocolate. This cold brew can also be ordered nitro-infused for an extra kick.
Vanilla Cold Brew
For a more simple, classic cold brew, try out the Dutch Bros Vanilla Cold Brew. This drink is exactly what you would expect – a regular cold brew with a splash of vanilla flavor.
The added Dutch Bros Soft Top takes this cold brew to the next level. This subtly sweet drink is the ideal caffeine boost for any time of day.
Snickers Mocha
This decadent coffee drink is actually from the Dutch Bros Secret Menu, and it is definitely worth a try, especially for anyone with a sweet tooth.
The Snickers Mocha starts off with a chocolate milk base with iced coffee and then adds caramel, chocolate, and hazelnut syrup. You can further customize this drink by adding whipped cream, a Soft Top, or a flavored drizzle.
Iced Grand Canyon OG
The Iced Grand Canyon OG is a chocolate dream, with a subtle nutty flavor. The base of this drink is half coffee and half chocolate milk, which is then blended with three syrups: white chocolate, dark chocolate, and chocolate macadamia nut.
If you're looking for a caffeine hit that's going to satisfy your chocolate craving, then this drink will do the trick.
Caramelizer
This iconic Dutch Bros crowd-pleaser has a chocolate milk base, blended with espresso and caramel sauce. The Caramzelizer is then topped with whipped cream and can be customized with your favorite drizzle. This drink is also available hot, iced, or blended.
Healthy Drinks at Dutch Bros
Being health conscious should never stop you from getting to indulge in a delicious drink. At Dutch Bros, there is a range of healthy drinks so that you can enjoy a pick-me-up without compromising your health goals.
Never again will you need to spend hours searching for a drink that is both healthy and tastes amazing, because we have a range for you to pick from right here.
Plain Americano
The Dutch Bros Plain Americano is a reliable classic that combines espresso shots with water. The espresso has rich notes of cocoa and a mild nutty flavor that combines into the perfect mellow cup of coffee. A large Dutch Bros Plain Americano is also only 20 calories, with 0g of sugar.
Annihilator
The Annihilator is a simple yet rich-tasting drink that combines espresso, half and half, and chocolate macadamia nut syrup. This drink has a sweet and nutty taste from the syrup and a great boost of energy from the espresso. The Annihilator is available hot, iced, or blended.
Lattes
Dutch Bros offers a range of lattes in so many different flavors, you'll be spoiled for choice.
Choose from the White Chocolate Chai Latte, which blends spiced chai tea with white chocolate sauce, or the Salted Caramel Oat Milk Latte which adds a splash of caramel to your classic latte. It's going to be hard to pick just one to try.
Peach Tea
Turn your regular Dutch Bros organic green or Paris black tea into the Peach Tea. A splash of peach syrup adds a flavor boost for a hydrating tea with a refreshing taste of fruit. The Peach Tea can be ordered hot or iced.
Tips to Order Dutch Bros Drinks
The Dutch Bros ordering process is simple and stress-free, but with such a flexible and varied menu, it can be easy to overthink things.
That's no problem, because we're going to go over the top tips when it comes to ordering at Dutch Bros. Join us as we go over some tips to make sure that you're getting the absolute best out of your Dutch Bros experience.
Ask for Recommendations From the Barista
Nobody knows the drinks better than the barista who makes them. If you're not sure what to order or are just in the mood to try something new, why not ask the barista to recommend you a drink? That way your barista gets to share their top drink pick, and you get to try something new. It's a win-win.
Customize Your Drink With Flavor Shots or Syrups
There are so many great syrups to flavor your drink with at Dutch Bros, it would be a shame not to utilize them. There are around 30 syrup flavors available at Dutch Bros at all times, and that's not to mention the seasonal and promotional flavors that become available at certain times throughout the year.
From Almond to Watermelon, why not add a syrup to your next drink? Or for a kick of energy, an Extra Dub Shot is only an extra two calories when you add it to your coffee.
Specify the Type of Milk You Want in Your Drink
Whether you're a milk lover or lactose intolerant, you won't have any worries when it comes to the milk selection at Dutch Bros. Grab your drink with regular whole milk, oat, coconut, or almond. You can also treat yourself to a topping of whipped cream to finish off your drink.
Be Clear About the Amount of Ice You Want
Like most things on the Dutch Bros menu, even the ice is customizable. If you're needing to cool off with a standard cup of full ice, then you can go ahead and grab your iced drink as is. If you're wanting a bit less, go ahead and ask for half ice or quarter ice, and the baristas will mix your drink just the way you want it.
Specify Whether You Want Your Drink Hot, Iced, or Blended
After placing your Dutch Bros drink order, don't forget to choose exactly how you want your drink. If you're needing to warm up on a cold day, grab it hot. For those scorching summers, try out an iced or blended version of your favorite drink.
This step in the ordering process ensures that you can grab a delicious beverage no matter what the weather is.
Ask Questions if You Are Not Sure about Something
It's completely fine to be curious about the many different options and customization options that Dutch Bros offers. Don't be afraid to ask the staff any questions you may have about the menu.
The workers are here to get you the perfect drink, and won't mind going over anything that you aren't quite sure about.
Good Alternatives to Dutch Bros Drinks
If for any reason you aren't able to indulge in a Dutch Bros drink, then you might be looking for a great alternative that is going to hold up when it comes to flavor and quality.
The good news is that there are alternatives out there that won't disappoint. Let's take a look at some quality alternatives to Dutch Bros drinks.
Here you will learn more about dunkin donuts refreshers.
Starbucks Refreshers
Starbucks Refreshers are wonderfully hydrating, fruity beverages, with a healthy dose of caffeine from green coffee extract. Refreshers come in a wide range of flavors, from Mango Dragon Fruit to the iconic Strawberry Acai Refresher.
They're created with real fruit juice and are low-calorie, providing a healthy energy boost as a great alternative to a Dutch Bros Smoothie or Rebel.
Dunkin' Donuts Iced Coffee
If you're looking for a classic iced coffee alternative, then Dunkin' Donuts is a reliable pick. These iced coffees are freshly brewed and fully customizable. With just five calories and a great caffeine boost, these iced coffees are full of rich flavor and energy.
Peet's Coffee & Tea
For a wide range of coffee and tea options, Peet's Coffee and Tea is a great pick. The coffee is high quality with hand-roasted beans and freshly-brewed coffee.
If you're craving tea, you have a range of options, from Peet's signature silken-stitched tea bags to loose-leaf tea. The teas are flavored with fruits, herbs, and spices for a rich tea with a unique taste.
You might also be interested in...