12 Best Hot Drinks At Starbucks + 7 Common Mistakes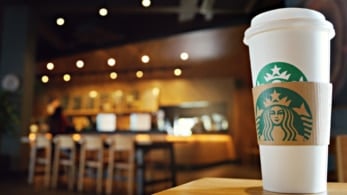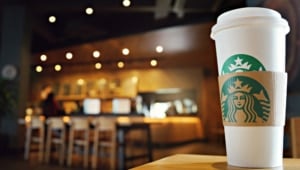 Wanting to warm up with a delicious brew from the world's favorite coffee shop, but not sure where to start?
Starbucks offers such a wide variety of beverages that it can sometimes be hard to know what you want.
Luckily, we've collated a list of our top drink picks, as well as common mistakes that you might be making. Read on to find out what they are.
Types of Drinks at Starbucks
With loads of different options, there's something for everyone at Starbucks. In this article we'll touch on:
What types of drinks are available in Starbucks
Our Starbucks favorites and what drinks we think are the best
What pitfalls you can avoid when ordering your drink.
Ready to get into it?
Chocolate
There are currently five hot chocolate variations on the Starbucks menu, but these often change seasonally. Currently, the selection includes:
Hot Chocolate. A classic favorite that's made with mocha sauce and topped with mocha drizzle and whipped cream
Peppermint Hot Chocolate. The traditional hot chocolate, but with a twist. This drink is made with peppermint syrup and topped with chocolate curls
White Hot Chocolate. Instead of simple mocha sauce, this drink is made with white chocolate mocha sauce and enjoys a laidback whipped cream topping
Toasted White Hot Chocolate. A drink that elevates the white hot chocolate experience by sprinkling holiday sugar sparkles on top
Peppermint White Hot Chocolate. White chocolate mocha sauce combined with peppermint syrup and topped with whipped cream and chocolate curls for a truly exciting blend.
With any of these options, you'll surely have something to look forward to depending on your mood.
Juice
In the cold drinks category, you'll find both Refreshers and Juices, though only the Refreshers, Lemonade, and Blended Strawberry Lemonade are made in-house.
As with most hot drinks, there's a range of customization options available with Refreshers including tea choices, fresh fruit, sweeteners or syrups, and foam toppings.
There are currently nine different Refreshers on the menu in dragonfruit, strawberry, and pineapple flavors.
Steamers
For those times when you're after a steamy, milky drink (but without the caffeine), a Starbucks steamer is for you.
There are currently five steamers on the menu. These are:
Steamed Milk. A simple cup of milk that sets the stage for something so much more with the wide range of flavors, toppings, and sweeteners available
Vanilla Crème. This serving of milk is combined with vanilla syrup and topped with whipped cream
Pistachio Crème. Aside from a heaping cup of milk blended with pistachio sauce, you also get to enjoy the salted brown butter toppings
Caramel Brulée Crème. One of the fanciest ways to drink milk, this option lets you enjoy caramel brulée sauce and toppings alongside a heap of whipped cream
Chestnut Praline Crème. For a bit more crunch, try this blend of milk and chestnut praline syrup which is topped by chestnut praline and whipped cream.
You can also get two steamed apple juices, the original and a Caramel Apple Spice (topped with whipped cream and a caramel drizzle).
Coffee
This is likely what you've come for, and the Starbucks coffee selection is vast.
In addition to your standard brewed hot coffees, you'll also find cold brew, nitro cold brew, and iced coffees, as well as blended Frappuccinos on the menu.
There are plenty of choices here, so if you haven't got a go-to Starbucks order, you'll want to read on for our top selections.
Tea
The last drinks category at Starbucks is the hot teas (including chai and matcha lattes, green teas, and herbal teas) and iced teas (pretty much all of the tea selections can come iced).
As with everything else on the menu, everything can be customized.
The 12 Best Drinks at Starbucks
Whether you don't have any favorites on the menu yet or are simply looking for something new, you can never go wrong with ordering any one of the following best drinks at Starbucks.
Blonde Vanilla Latte
This drink keeps it sweet and simple. The Blonde Vanilla Latte features a lightly roasted bean with delicious vanilla syrup and creamy milk foam.
The drink is ideal for when you're looking for a classic cup of joe with just a little added magic.
If you're looking to upgrade your sweetness profile, try swapping two of the pumps of vanilla syrup for brown sugar syrup.
Pumpkin Spice Latte
Could any Starbucks review be complete without a mention of the famous Pumpkin Spice Latte?
A fall favorite, this creative latte blends flavors of nutmeg, cinnamon, clove, and pumpkin and is topped with whipped cream and spices reminiscent of pumpkin pie.
While this drink has had its haters, don't knock it till you try it. It's popular for good reason, and a few sips of this warming fall delight might just change your mind.
Pistachio Latte
Another uniquely flavored brew, this newly released latte is sure to broaden your taste buds and knock your socks off.
The Pistachio Latte combines the sweet richness of pistachio nuts with a sugary brown-butter topping, making for a melt-in-your-mouth delight.
Wanting to sample this new flavor, but not after the latte? For a caffeine-free option, try the Pistachio Steamer.
Cold options include the Pistachio Cream Cold Brew, the Pistachio Iced Latte, and the Pistachio Frappuccino.
For the best of both worlds, you can also get the Frappuccino Crème style for all of the cold sweet deliciousness—without the caffeine.
Caffé Americano
To take a step away from the over-the-top latte options, we'd like to take a moment to appreciate the underdog: the simple Caffé Americano.
The Americano celebrates what makes Starbucks coffee shine underneath all the syrups and milk: a fantastic espresso roast.
The Americano consists of three espresso shots topped with hot water and is sure to make you appreciate the nuanced flavors of the beans themselves while giving you a boost of caffeine at the same time.
Starbucks Reserve Hazelnut Bianco Latte
If you're a coffee connoisseur who still wants a sweet and finely made treat, you've got to try the Starbucks Reserve Hazelnut Bianco Latte.
This beverage features Signature Hazelnut Praline-infused milk to add a rich and nutty sugary profile.
Starbucks Reserve Espresso is a high-end coffee blend featuring the rarest and most delicious coffees from all over the world. The selection on offer is seasonal and changes often, so you'll experience a new and exciting flavor profile each time you stop in for this latte.
Peach Tranquillity
If you're after a peaceful blissed-out vibe, look no further than Peach Tranquility.
This herbal tea combines peach, rose hip, pineapple, chamomile, and more to create the ultimate delicious and relaxing sip.
There's no caffeine in this brew to keep it mellow, and there are no calories either.
For the same zero-calorie count and warming sweet sips, but with a little caffeine to keep you going, try Emperor's Mist and Clouds instead.
Honey Citrus Mint Tea
One thing that makes Starbucks so great is the nearly limitless customization options.
This evolution from Peach Tranquility used to just be a special order, but it was so popular that it was added to the menu.
This drink combines Peach Tranquility with Jade Citrus Mint green tea, honey, and some hot lemonade for a flavor explosion.
The tea's flavor profile is intricate, but ultimately warming and slightly sweet—perfect to start your day with.
Chai Tea Latte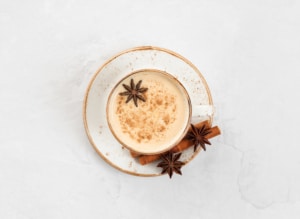 If you're still after a cup but find yourself missing the syrups and delightful frothed milk that the coffees have on offer, grab yourself a Chai Tea Latte.
This spiced black tea is combined with steamed milk of your choice and topped with creamy foam for a hearty and homey feel.
Turn your Chai into a Dirty Chai (promise, it's still PG) by adding in a shot or two of espresso for an extra kick.
Legend has it that this hit drink was created when a barista accidentally put a shot of espresso into a customer's tea. They fell in love with the hybridized drink—and the rest is history.
Caramel Apple Spice
After a warming beverage but not in the mood for coffee or tea? The Caramel Apple Spice features hot apple juice with cinnamon syrup that's sure to heat you to your core.
You're not missing out on the Starbucks-style decadence either. This drink comes topped with sweet velvety whipped cream, plus a hearty drizzle of caramel syrup to tie it all together.
For those with simpler tastes, steamed apple juice is also available. Made from fresh apple juice, it's sure to hit the spot.
You can add chai for a spicy fall infusion, or even select add-ins such as dragonfruit, strawberry puree, and freeze-dried pineapple for a warm fruit medley that will melt the winter away.
Toasted White Chocolate Mocha
If you've got a chocolate craving, try the Toasted White Chocolate Mocha.
This holiday-inspired delight features caramelized white chocolate and frothy steamed milk and is finished with a swirl of whipped cream and two kinds of sparkles for a festive feel.
With two shots of espresso in this sugary beverage, you're sure to get a boost to your day with caffeine.
A Toasted White Chocolate hot chocolate is also available if you're after something more mellow but just as fun.
Peppermint Hot Chocolate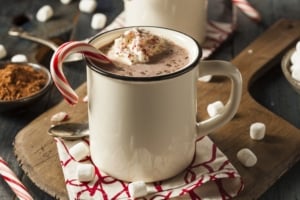 A well-loved favorite, Starbucks' Peppermint Hot Chocolate is like Christmas in a cup.
This decadent blend of creamy chocolate and mint feels like a hug from the inside out and comes topped with a generous heap of whipped cream and dark chocolate shavings.
This caffeine-free drink is perfect for kids or those wanting a late-night treat without sacrificing sleep. If you find yourself missing the boost though, try the Peppermint Mocha.
Cinnamon Dolce Crème
Another creamy treat if you're not in the mood for chocolate is the Cinnamon Dolce Crème.
This decadent delight features Cinnamon Dolce syrup blended with warm frothed milk and topped with sweet whipped cream and a special topping.
This drink is perfect for a cozy, snuggled-on-the-couch vibe. To make a Snickerdoodle Crème, try adding a shot or two of sugar cookie syrup.
Common Mistakes at Starbucks You're Better Off Avoiding
By now, you probably have some drinks you're raring to try. Before you go to the nearest Starbucks, make sure to pay attention first to the following common mistakes that you definitely should avoid.
Adding Syrup and Sugar to Your Drink
Starbucks syrups don't just add flavor, they pack a sugary punch as well.
Make sure to account for how many shots of syrup are in your drink before you add any additional sweeteners, as you could ruin your drink accidentally.
Overloading on Cream In Your Coffee
The on-menu drinks are all carefully balanced to provide just the right level of creaminess without turning into a dairy disaster.
With all of the customization options at Starbucks, you absolutely should experiment to make your drink just the way you like it—but be careful not to add too much cream.
Overloading on the cream can mask the flavors in your coffee and dilute the espresso shots themselves.
If you're going to add more creamer, we'd recommend going up just one splash at a time until you find what you like.
Going Overboard with Syrup
Just like cream, syrups can ruin your drink if you opt for too many add-ins.
Many different syrups will pair well with each other, but choose too many and your beverage can end up tasting muddled (or just way too sweet).
If you want to add a new syrup flavor to a drink that already uses syrup, try swapping out one of the existing shots for the one you're after rather than adding it on top.
If you're exploring how different flavors taste in combination, try starting with a more simple, unsweetened drink such as a Caffé Misto or Caffé Latte.
Not Opting for a Bigger Cup Size for Iced Coffee
Make sure to go up at least one size if you're going for a cold version of your favorite hot beverage.
The larger cup size allows for the room the ice will take up in your beverage, making sure you're getting the same amount of drink you're used to.
This is especially crucial for beverages topped with whipped cream; as with the cold versions, the cream will stay stiff at the top of your drink rather than melting into your coffee.
You'll need the extra room for mixing in the cream as well if that's your preference.
Not Using a Rewards Card or App to Buy Food/Drinks
Starbucks has an awesome rewards program that's free to join. If you use your rewards card when buying drinks and food or when ordering through the app, you'll get stars for every purchase.
Once these accumulate, you can get free stuff just from having used the program.
For instance, with 25 stars you can customize your drink for no additional cost. With 150 stars, you'll get a free drink, hot breakfast, or parfait.
When you have 400 stars, you can even receive free merchandise like Starbucks' signature takeaway cups.
Making Your Order Too Complicated
Happy baristas make good coffee.
While every drink you get at Starbucks will of course be made exactly the way you want, try and keep the number of changes and substitutions reasonable.
The menu items have been extensively researched and tested, and they're there for a reason.
While you should customize them to your preference, going overboard with changes will lead to potential frustration when ordering, and you'll probably end up with a worse drink.
Ordering from the Secret Menu by Name
We hate to break it to you but…there is no secret menu.
While these special drinks have been widely circulating online, there's no official list of hidden drinks. Slyly asking the barista for one won't get you very far—they'll have no clue what you're after.
Don't worry though. You can still order that Pink Extravaganza you've seen all over TikTok or the crazy Cookie Frap that's popped up on your Instagram feed.
Just make sure to bring the recipe with you (and preferably a picture as well), so that the baristas will know how to make your drink.
Even better: if the drink is especially complicated, try to go in when the shop is less busy so that more time can be taken to perfect your secret beverage.
The Bottom Line
Now that you've learned the common mistakes to avoid, get out there and explore.
There's such an amazing selection of hot drinks at Starbucks that you're sure to find a favorite or two.
Whether you're a fan of the understated mature Caffé Americano, the fun and festive Toasted White Chocolate Mocha, or the zen and zesty Peach Tranquility, the perfect drink for a cold day (or any other day) can be found in this worldwide classic coffee shop.