Thank you all so much for the well wishes and congratulations. I am really excited about the beautiful work to be done ahead with wonderful food and prop stylists working by my side. Right now, things are a severe blur. I am shooting a cookbook away from home for two weeks, while completing another assignment and looking for a place to live in Birmingham. I have never embraced technology as much as I have in the past month.

It's both fascinating, life saving and a tad exhausting at the same time. However, the pure joy of logging online after a heavy day at work and read that Charleston friends have bought a house while my favorite food stylist has gotten engaged makes me realize that I will always be close to the things that matter. In that regard, I love you Twitter, Facebook, Pinterest and more than ever Skype which has been crucial for Bill and I to plan our next everything for the three months ahead.

It makes my head hurts at time. I admit I am looking forward to the dust settling some and unplugging for a weekend. Soon I hope. A craving. A quiet day. No buzz, notifications or replies, follows and so forth. Finding that balance again. A day fit for baking I think. That day will come again when I find myself settled in our new home, wherever it will be, baking and cooking dinner with new friends.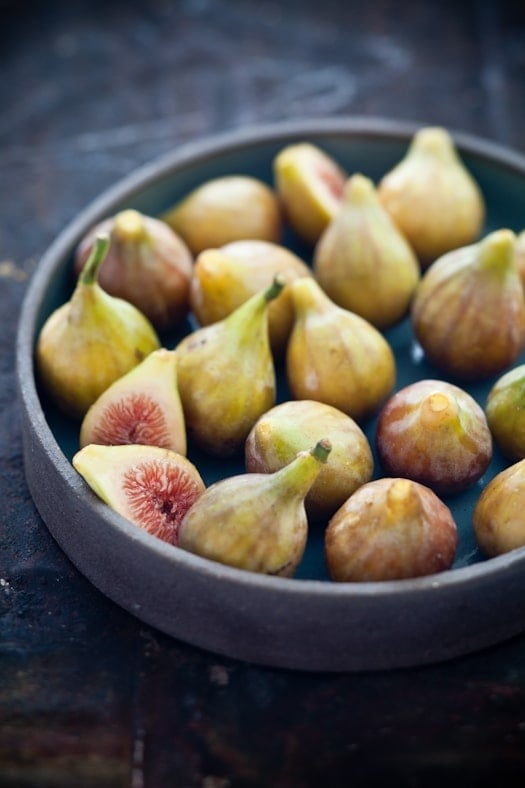 I see a day made for tarts and tagine. The process. The hand feel. The motion. The wait. All punctuated by a chat and a glass of wine. Or a sit down and a cup of tea. It does not really matter at this point. I would be happy either way. As long as I feel the minutes go by ever so slowly.
I am not complaining a bit about the speed of things right now. I am embracing everything. I am also dreaming about the moments ahead. I dream them sweet. Sweet as Fig and Goat Cheese Tartelettes.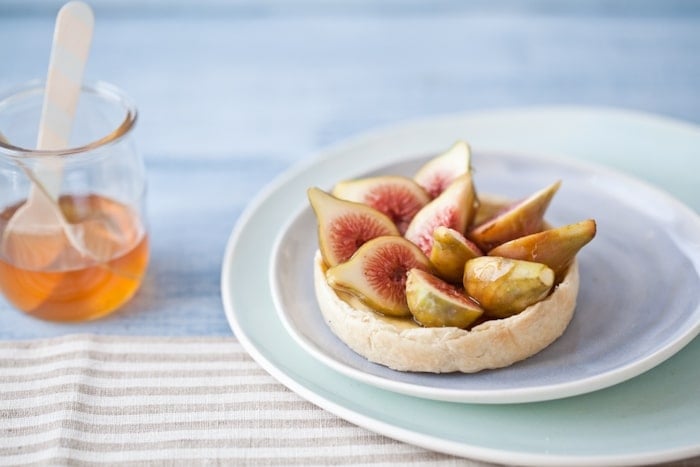 Again…thank you all so much for your sweet words about my last post. Your support would give anyone a skip in their step. It did for me. Thank you.
'
Fig and Goat Cheese Tartelettes.
Makes 8
For the pastry crust:
I used this one from my friend Jeanne at The Art of Gluten Free Baking but I also recommend this one from Holly Herrick if you are not gluten free.
Preheat the oven to 350F and position a rack in the middle. Roll the dough in between sheets of parchment paper if you are using the gluten free one or on a well floured countertop is using the regular one. Cut the dough the fit eight 4-inch tart rings or shells. Fill the shells with dried beans or pie weights and bake until the shells are completely cooked through, about 12 to 15 minutes. Let cool about 20-30 minutes before filling again. You may turn the oven off at this point and turn it back when you are ready to fill the shells.
For the filling:
6 oz goat cheese, at room temperature
2 tablespoon sugar
juice and zest of one small lemon
1 large egg (slightly beaten)
1/2 cup heavy cream
In a medium bowl, whisk together the goat cheese and powdered sugar until smooth. Add the lemon juice, zest, egg and cream and whisk again until fully incorporated. . Divide among the tart shells and bake at 350F for about 20 to 25 minutes. Let cool about 20 minutes.
Remaining ingredients:
8 to 10 small figs, quartered, (your choice of variety)
2 to 4 tablespoons honey
When you are ready to serve, place the quartered figs on top of the tarts and drizzle with honey…as much or as little as you like…!