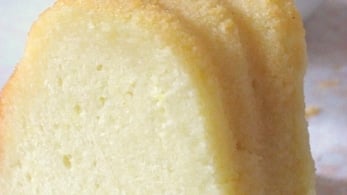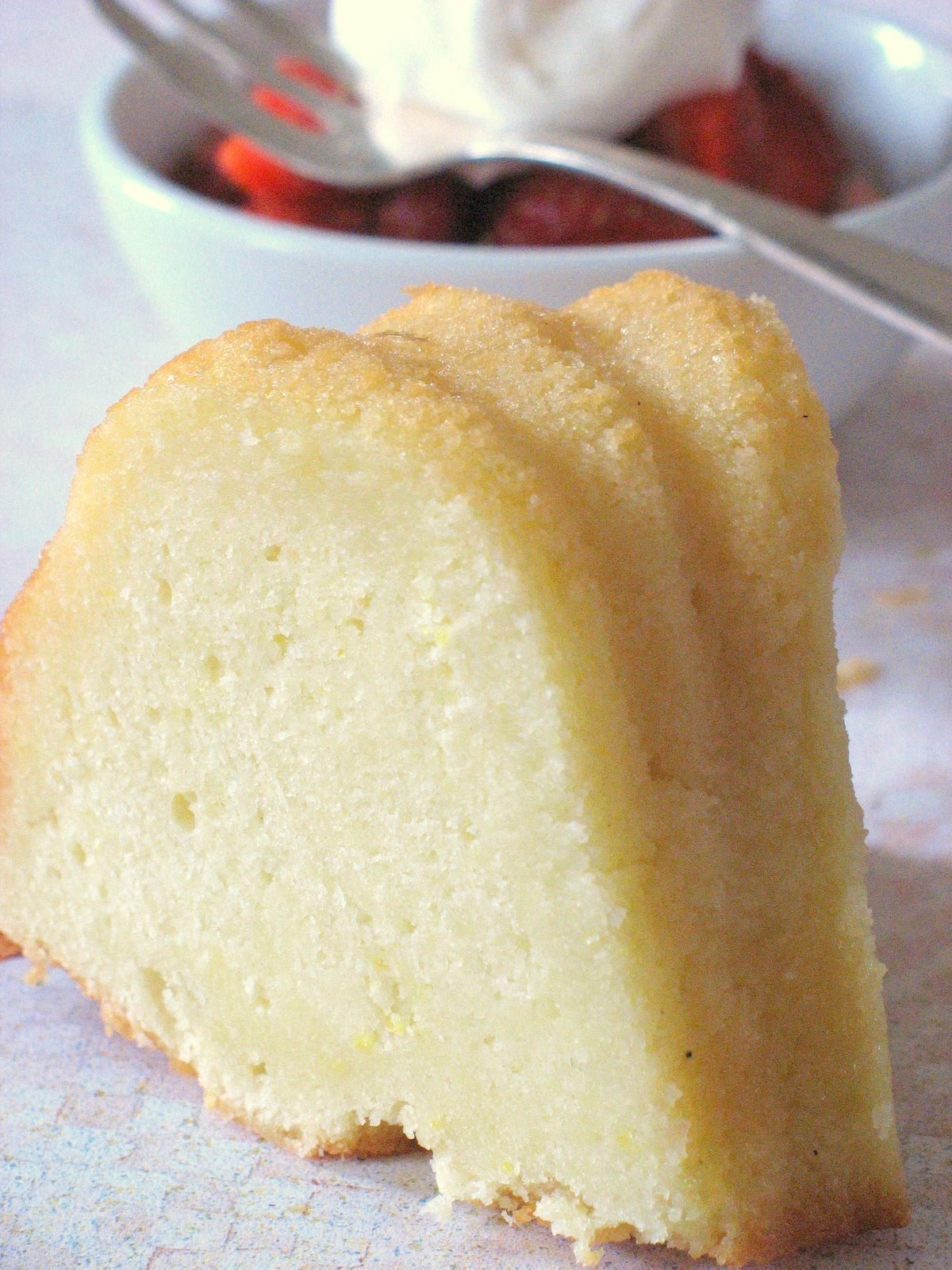 I wish I could claim I finally found the secret to the ultimate lemon pound cake but she did, and I wish I could thank her for the best slice of cake I have had with my afternoon tea in a long time.
If someone describes a cake as "perfect-moist, finely texture, sweet (but not too sweet), and refreshingly tart", wouldn't you be tempted to make it for yourself? Taste is subjective and with such a strong title I was tempted to make it just to prove her wrong…Well, ok, let's be honest: because a cake drenched with 1/2 cup of lemon syrup sounds irresistible to me!
Everything about this cake is hands down good. It is easy to make, is full of fresh and simple to find ingredients, bakes well, smells out of this world and tastes better and better as the days go by…although there were not that many days between the first and the last slice. I loved it so much I made 2 for a cookout tonight because I can bet the host is going to want one just for herself.
Whenever I make a lemon dessert, I have a tendency to double up on the zest or amount of juice called for in the recipe because I need and love tart. I need my tongue to burn and my gums to hurt…well, maybe not exactly that bad but you get the idea. Looking at Lori Longbotham's recipe, it seemed that I probably did not need to change much and decided to make it "almost" the way it was written. Hers calls for cake flour and I did not have any left, so I made do with all-purpose, decreasing the amount a bit. I also left out the vanilla extract (1 tsp) to make sure nothing would get in the way of my lemons!
Ultimate Pound Cake, adapted from Lori Longbotham:
Serves 12 (in theory)
2 3/4 cups all purpose flour
1/2 tsp baking powder
1/4 tsp salt
3 sticks unsalted butter at room temperature
2 1/4 cups sugar
6 large eggs
1 cup milk
1 1/2 TB lemon zest
1 tsp. pure lemon extract
1/2 cup fresh lemon juice
Preheat oven to 300F. Butter and flour a 12 cup Bundt pan.
Sift the flour, baking owder and salt together twice.
Cream the butter and 1 3/4 cups sugar until pale and fluffy. Add the eggs, one at a time, beating well after each addition. Reduce the speed and add the flour mixture, alternating with the milk, beginning and ending with the flou. Stir in the lemon zest and lemon extract.
Pour the batter into the prepared apn and bake for 1 1/2 hours, or until a knife inserted in the middle comes out clean. Let cool in the pan for 15 minutes. Poke holes all over the cake with a wooden skewer
Meanwhile, bring the lemon juice and remaininf sugar to a boil over medium high heat in a small saucepan, stirring until the sugar is dissolved.
Invert the cake onto a rack, position over a baking sheet and slowly pour the syrup over the cake, it will seap through the holes and into the cake. Let cool to room temp.
Verdict: the best I have had so far. Fresh, wholesome, light (if possible for a pound cake) and so lemony…It is perfect for an Easter cookout, reunion, brunch or gathering. I even had a slice topped off with Donna Hay's white chocolate mousse…delicious!
This one is going to make an appearance at Julia's event Easter Cake Bake. Check her site in a few days for a tasty sweet roundup!