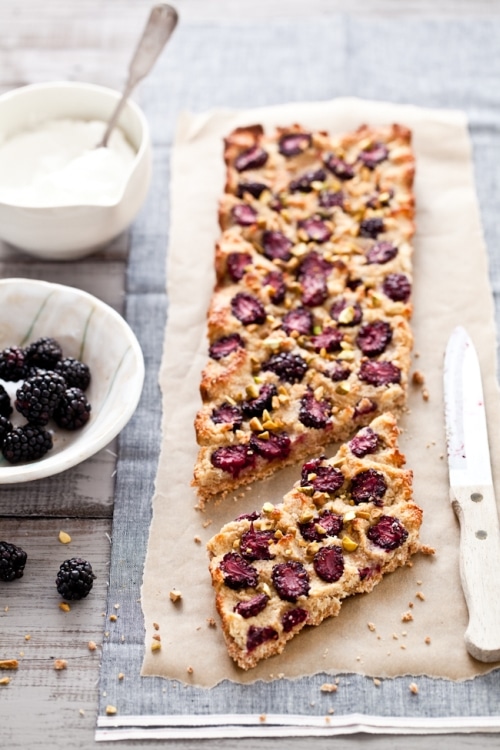 Macaroon Tart.
*******************GIVEAWAY ENDED APRIL 14TH************************************
Last night, as I was waiting for my flight in Orlando for my flight back home, all I could think about was the serving of Heidi's Macaroon Tart awaiting me back in Charleston.

I have had a great time teaching at Food Blog Forum on Friday and I can't wait to share pictures and information of what was shared a little later next week. My head is still full and my heart is bursting at the seam. I knew it already, but let me say it again, Food Bloggers Rock! Thanks to Julie who helped plan the whole weekend, I was able to teach a photography and styling workshop today before my flight. Awesomeness again…
Wild Rice Casserole.
Today, I really want to talk about
Heidi Swanson'
s book
Super Natural Everyday
except everything I want to say never seems enough. Everytime I get a book for review, I make sure to devote a chunk of the week to cook from it. It helps see the thread use by the author to build the book. the stories, the photography. All the dishes I cooked this past week from her book led me down the same path:
practical, satisfying, energizing, good and good for the soul.
Black Bean Salad.
In one word. I can't wait to cook from it even more. The food is tasty, fresh and Heidi's personality and wonderful soul shows at every turn of the page.
A beautiful soul with a wonderful message to share.
Good food, made with wholesome ingredients does not have to come in gargantuan portions nor is it difficult or time consuming to make. The flavors in all of Heidi's dishes are a burst of everything that is good with eating and cooking in this world.

And the photography…always loved how Heidi's lets her readers eat with their eyes first. Her photography is authentic and hers. Just as she is. Just as her food.
Millet Muffins & homemade strawberry jam.
I emailed her publicist a few days ago and asked if I could hold a giveaway of a copy of Heidi's book for you guys.
To my delight, I am happy to be able to share two copies with you guys!
If you need a little enticing, check out the recipes for her Shaved Fennel Salad and Macaroon Tart after the jump!
Millet Muffins and Frittata.

To enter the giveaway:
– leave a comment on this post starting today until Thursday April 14th midnight Eastern time.
– one comment per person
– no anonymous comment please
– two winners will be picked randomly by the hand of the wise, my husband
Note: it may take up to 24 hrs for your comment to appear on the page.

Heidi has this fabulous Buttermilk Cake recipe that she makes with plums but I used Pixie tangerines since they were in season.
Buttermilk Cake.
I had such a blast cooking, eating and photographing her recipes. I take immense pleasure at shooting other people's recipes and Heidi's was not exception. When it comes from the heart, the photography part becomes a source of intense joy. I hope the next few shots entice you to get her book and start cooking from her book soon.
Shaved Fennel Salad.
Shaved Fennel Salad, with permission of Ten Speed Press:
Serves 4 to 6
1 medium large zucchini, sliced into paper thin coins
2 small fennel bulbs, trimmed and shaved paper-thin
2/3 cup/.5oz/15g loosely chopped fresh dill
1/3 cup/80ml fresh lemon juice, plus more if needed
1/3 cup/80ml extra virgin olive oil, plus more if needed
fine grain sea salt
4 or 5 generous handfuls arugula
honey, if needed
1/2 cup/2 oz/ 60g pine nuts, toasted (I used walnuts)
1/3 cup/2 oz/ 60g/ feta cheese, crumbled
Combine the zucchini, fennel and dill in a bowl and toss with the lemon juice, olive oil and 1/4 teaspoon slat. Set aside and marinate for 20 minutes, or up to an hour.
When you are ready to serve the salad, put the arugula in a large bowl. Scoop all of the zucchini and fennel onto the arugula, and our most of the lemon juice dressing on top of that. Toss gently but thoroughly. Taste and adjust with more of the dressing, olive oil, lemon juice, or salt if needed. If the lemons were particularly tart, you may need to counter the pucker-factor by adding a tiny drizzle of honey into the salad at this point. Let your taste buds guide you. Serve topped with pine nuts and feta.
*******************************************************************************
Macaroon Tart, with permission of Ten Speed Press
Makes 24 bite size servings (I made 2 rectangular tarts with one recipe)
Crust:
1 1/2 cups/6oz/ 170g white whole wheat flour (I used 1 cup brown rice flour and 1/2 cup millet flour)
3/4 cup/ 2 0z/ 60g unsweetened finely shredded coconut
3/4 cup/ 3.75oz/ 106 g sifted and lightly packed natural cane sugar
Scant 1/2 teaspoon fine grain sea salt
10 tablespoons/5oz/140g unsalted butter, melted
Filling:
2 cups/50z/140g unsweetened finely shredded coconut
1/2 cup/2.5oz/70g sifted and lightly packed natural cane sugar
4 large egg whites
8 ounces/225g fresh blackberries, halved
1/3 cup/1.5oz/45g pistachios, crushed
Preheat the oven to 350F/180C with a rack in the middle of the oven. Butter an 8×11-inch tart pan (I used two 14×5 ones) and line the bottom and sides with parchment paper.
To make the crust, in a large bowl, combine the flour, coconut, sugar and salt. Stir in the melted butter and mix until dough is crumbly but no longer dusty looking. Firmly press the mixture into the bottom of the prepared pan (it should form a solid, flat layer). Bake for 15 minutes, or until golden. Remove and set aside to cool for a few minutes.
In the meantime, prepare the coconut macaroon filling by combining the coconut, sugar, and egg whites. Mix until well combined.
Evenly distribute the blackberries across the tart base. Now drop little dollops of the macaroon filling over the tops of them (dirty up your hands for this part), and mush and press the coconut topping around into the spaces behind the berries. Be sure to let at least some of the colorful berries pop through for visual flair.
bake for 20 to 25 minutes, until the peaks of the macaroon filling are deeply golden brown. Let the tart cool, then garnish with the crusted pistachios before slicing into small squares.