Every where I look right now, it seems that everyone is hands and elbows deep in Christmas baking, truffle rolling and cookie decorating. I wish I could say the same for our household. Every year, I bake, cook and mix Christmas gifts for friends and family. A dozen boxes packed with homemade goodies to eat (cookies, chocolate, cakes) and to drink (extracts, infused liqueurs, etc…). This year, well…I am feeling already behind.
By this time in December, I usually have lists of who is getting what, which cookies need to be made and refrigerated, which ingredients need to be marinated and so on. This year? I have zip. So far… No wait! We did put our Christmas tree up yesterday and decorated the house a little. I love how a few twinkling lights and ornaments can instantly brighten one's day.

On the baking front, however…Not even a couple of cookie doughs parked in the freezer. No egg whites aging for macarons. Only the infused booze is getting better as days go by since I have nothing to do it…I have motivation. I am just oscillating between being overwhelmed with choices and underwhelmed by my decisions. ugh…
Work has kept me deliciously busy and I am not complaining. I have had the opportunity in the last few weeks and days to shoot for some pretty darn motivated and inspired people. The workshop this past weekend was such a great way to round up all the workshops held so far this year. I was thrilled it was in my town, in a space I really want to support the best I can and with some pretty awesome attendees. You can read more about it on Lauren's blog, Still + Life.

I guess it doesn't help that my lack of baking is greatly due to the fact that I'm booked on shoots way passed Christmas. I also know that it might me because my mind has been preoccupied with family issues back home. My parents had to cancel their trip to Charleston for the holidays. They need to be home right now and they need every bit of moral support.
We call and email everyday and are forced to revisit memories and stories. It's bittersweet but it's also very heart warming on the eve of a lot of celebrating and gathering. It's our way of keeping together across the miles. Of course, the conversations turn to food at some point or another. We go down memory lane with holiday meals and treats we shared throughout the years. Came one or fifty, there was always good food going around the table.

One scent that brings me home everytime, even so far away, is the spice mix used in the traditional "pain d'epices". A blend of cinnamon, cardamom, clove, star anise, black pepper, orange and lemon peel. You can find the mix already blended and ground in most good epiceries but it's not that complicated to make yourself. There are as many ways to blend it as there are regions of France.
While the components are the same, the proportions may vary. What I love about this spice blend is that is lends itself to so many preparations, well beyond Christmas. A little dash in rice pudding. A sprinkle over fish and roasted vegetables. A little bit in a potato gratin…I could go on and on about the versatility of using these spices from sweet to savory.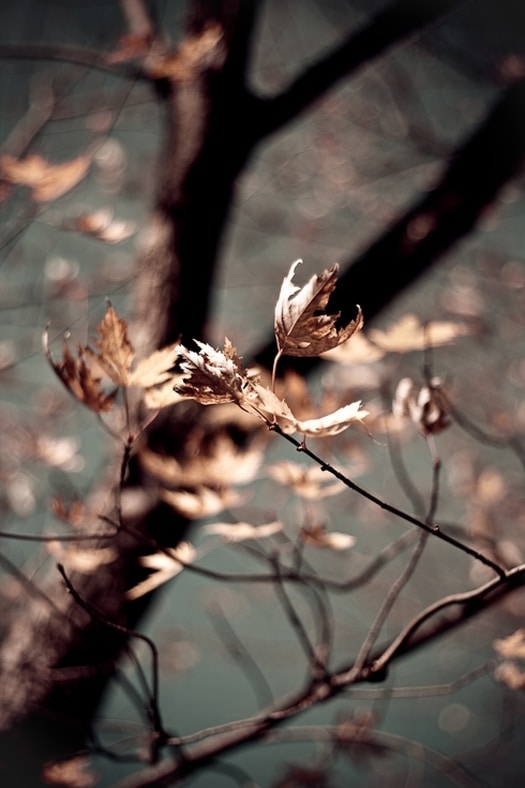 This week it was waking up to the promise of a little pain d'epices for breakfast was the best therapy. The scent of childhood and story telling time spent listening to my grandfather's stories for hours. The texture of velvety Christmas morning spent playing quietly in our room with the presents Santa had brought that night. All wrapped up within the smooth spiced sugar coating the pain d'epices.
Every morning it connected me to my loved ones a little. That scent evokes my family, the time spent together baking and getting goodie packages together. It reminded me that beyond what I was feeling or how busy I'd be until Christmas day, that there were good reasons to push through and get my baking lists pinned down and to get to it. One specifically: making people happy.

What are your favorite treats to give throughout the holiday season? Please, share a recipe if you have one!

Pain D'Epices:adapted from Saveurs France, December 2011.
Makes 12 mini cakes
Ingredients:
For the spice mix:
equal parts in ounces or grams (I usually go by 30 grams of each & refrigerate)
cinnamon
cardamom
clove
star anise
black peppercorns
dried lemon peel
dried orange peel
Place the cinnamon, cardamom seeds and the rest of the ingredients in a coffee grinder and process until finely ground.
For the cakes:
1/2 cup honey
1/3 cup packed dark brown sugar
3/4 cup milk
1 cup Jeanne's gluten free all purpose flour mix or regular flour
1 1/2 teaspoons baking powder
1 teaspoon spice mix for Pain d'epices
4 tablespoons unsalted butter, kept cold
1 large egg
Sugar coating:
equal parts sugar and equals spice mix stirred together well.
Directions:
Preheat the oven to 350F and position a rack in the middle. Butter 12 mini bundt cake pans or other of your choice.
In a small saucepan set over medium heat, stir together the honey, dark brown sugar and milk until the sugar is dissolved. Remove from the heat and reserve.
In a food processor or with a pastry blender, combine the flour, baking powder, spice mix, and unsalted butter until the mixture resembles coarse crumbs.
Whisk the egg into the cooled milk mixture and add it to the flour mix. Pulse a couple of times until the mixture is smooth. Divide the batter evenly among the prepared molds and coo 20 to 25 minutes or until a knife inserted in the middle comes out free of crumbs. Let the cakes cool completely before rolling them in the sugar coating.