Unexpectedly So…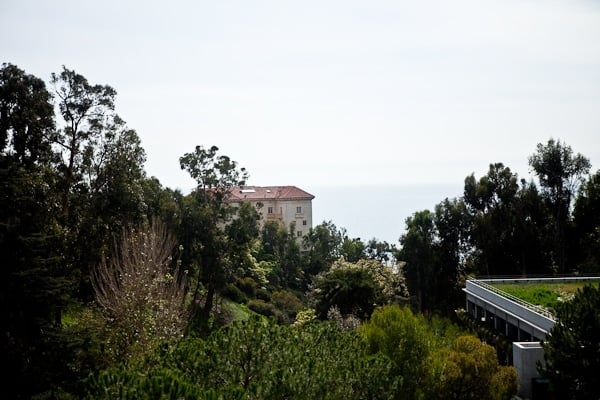 Just looking at this picture, I'd say it looked I just took a trip to my beloved Provence. But I did not. This was taken at the Getty Villa in California last week, in between two workshops.

If I did not know any better I'd think these were shot right outside the window of the house where I grew up. Cherry blossoms. Figs just starting to budd. Olive trees. Cypresses. Sun and warmth. The ocean in the distance. Still at the Getty Villa.

More cherry tree blossoms. Just because I can't get enough. Because I even love baking with their extract. Because I grew up surrounded by them. In another South. Feeling dangerously like home. Mine. Back home across the other ocean.

Lunch at the Monkey Tree on Vashon Island, Washington where I stayed with Shauna, Danny and Lu for a couple of days. Giggled with Lu reading books after books. Baked gluten free goodies and ate with friends. Family now.

Warmth and comfort. Blackboard specials and used wood. Worn. Shared. Felt a community coming together in a great little quaint spot around a good bowl of soup and a crusty loaf of bread.

On top of the piano at The Monkey Tree. Where things that don't belong suddenly start to make sense.

If I did not know any better, I'd say I were in North Carolina for a couple of days. This cafe. The trees. The fields. The houses and the greens. I could get used to this. There are piers, docks and seagulls. I'm thinking this is so easily familiar…

Oh Vashon! Temptress… I could easily forget I can't have any of these. Not with friends who are constantly searching a way to make great foods just a tad bit differently. That's all. We tried and experimented. The process. The friendship.

And this little one. Who steals my heart each and everytime. And the snow. Big fluffy watery flakes of snow that made the moment just that much more magical.
Thank you dear friends…