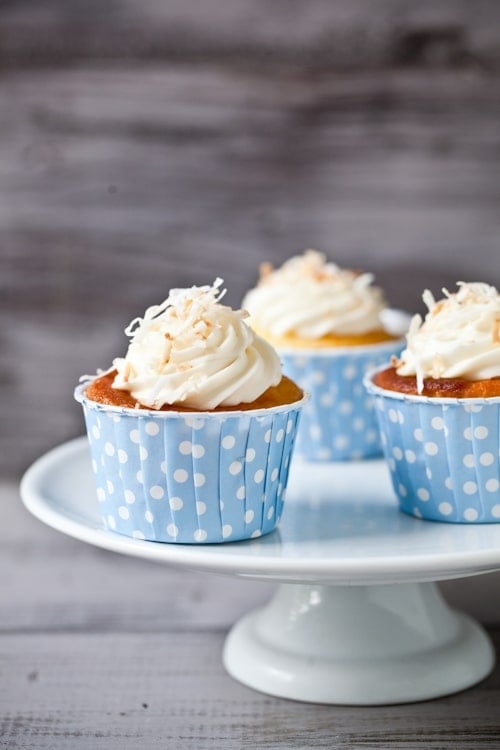 I did not make a cake for my birthday this year. I have a "coeur d'artichaut" you see: I change my mind at the drop of a hat. Last Wednesday I wanted chocolate and caramel in my cake. The day after I was on to lemon and vanilla. In the morning I was all set to make it a three tier with luscious curls of chocolate on top. Maybe a few piped flowers. Maybe. At the end of the day, I was seriously finding the repetitive motion of icing a few cupcakes a much better option.
Honestly, I just had one of the best birthday weekend. Really. Intensely focused on being, breathing, family and friends. No material gifts. I just wanted to spend some quality time with the people I loved the most. My parents are here and strolling the gorgeous streets of Charleston with them on a gorgeous day last Friday was just a much awaited moment. A late lunch at my favorite place, a good nap and I was a happy gal.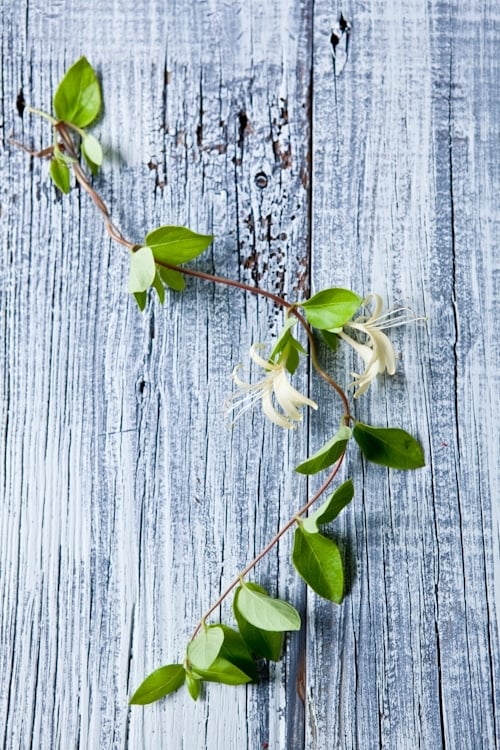 I did receive a gift. Seeing my parents pride and joy as I was giving them a copy of my book Plate To Pixel. That was pretty priceless… You all wonderful readers have also given me the most wonderful birthday present with your lovely tweets, messages and emails about the book. I am thrilled when you send a picture of the book of your kitchen counter or next to your camera. I want to hug you silly when you say you had many a "ha ha" moments reading it and getting some concepts that were escaping you until now.
You are given me the greatest gift ever. You got it. You got that Plate To Pixel was written with you in mind and from where I was myself when I started in my journey with food photography. The goal was to give you tools, tons of them, and examples. But not all the tools. That's for the sequel…ahaah! To reassure you that the only way to get going at this photo thing, was to just…get going. What was the worst that could happen? More learning time, more practice round, more growth and getting inspired and moved. Yeah…that would be awful (insert sarcastic laugh).
An edible bouquet to say

"Thank you"

.
Witnessing all the good, motivation, sharing, learning, laughing, talking. Seeing all this happening in this community, around food, the people who make it, the people who tell its story, the people who enjoy it, the people who document it…
I am moved and inspired
.
This is my birthday present. Thank you.
And I thank whoever came up with cupcakes, tea cakes, mini cakes and the like. I dig them. They are fun to make and fun to eat, highly transportable and I rarely meet someone turning one down. Especially not these. I got the idea of honeysuckle and jasmine flavored cupcakes from my good friend John, chef at Lana's Restaurant who used jasmine syrup to soak lemon cake layers one time.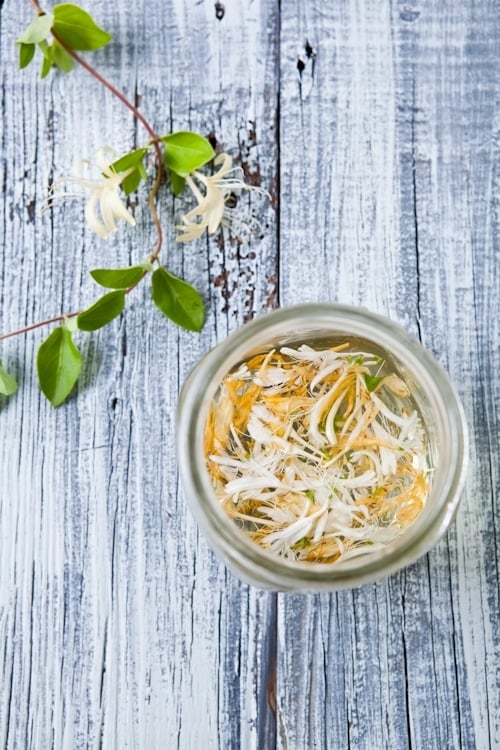 Luckily we have lots of honeysuckle and Confederate jasmine growing around the yard so a little of both picked out the other day and I was on my way…I made a simple syrup first with equal parts water and sugar and let it cool for about five minutes before I threw in some honeysuckle and jasmine flowers. I poured some over the cupcakes right when I took them out of the oven and added some to the buttercream.
I do live with a coconut thread hater but to my surprise, B. agreed that the toasted coconut sprinkled on top was a really nice way to round up all the flavors. When he says things like that, I immediately go hide a couple for me because I know we're going to fight over the last one. And we did….!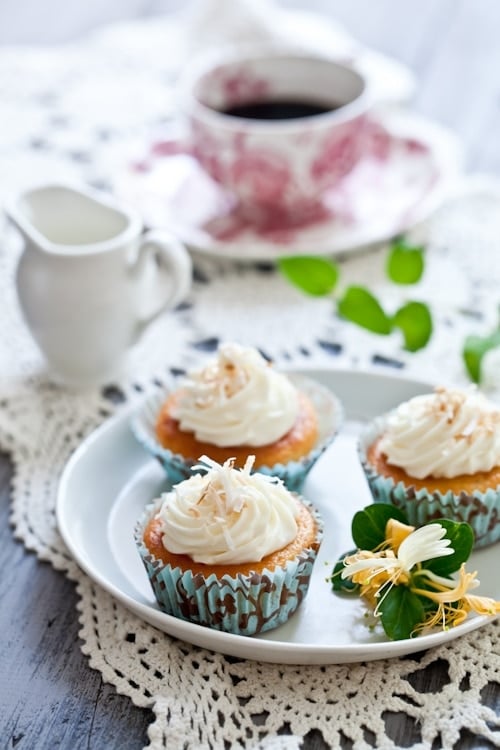 Honeysuckle and Jasmine Cupcakes:
Makes 16 cupcakes
Note: Honeysuckle and jasmine grow wild in our backyards but I still washed them and patted them dry to before using. Only use edible grade flowers when baking or cooking. You can prepare the syrup a day ahead and keep for about 5 days in the refrigerator after it is made (strain the flower after a couple of days). I freeze mine in ice cubes and use for cocktails sometimes.
You can replace all the gluten free flours with 2 cups all purpose flour if desired.
For the cupcakes:
2 large eggs
1/2 cup granulated sugar
3/4 cup olive oil (don't skimp on the quality)
1 cup plain yogurt (low or full fat)
zest and juice of a lemon
1 cup rice flour
1/2 cup millet flour
1/2 cup sorghum flour
1 tablespoon baking powder
pinch of salt
shredded coconut to decorate (optional)
For the honeysuckle and jasmine syrup:
1 cup water
1 cup sugar
1/2 cup flowers
For the buttercream:
3 egg yolks
1/2 cup sugar
1/4 cup water
1 1/2 sticks unsalted butter, at room temperature
zest of half lemon
2 tablespoon honeysuckle-jasmine syrup
Prepare the cupcakes:
Preheat the oven to 350F and line cupcake tins with cupcake liners, slightly brush the inside olive oil.
In a large bowl, whisk together the eggs and sugar for about 2 minutes. Add the olive oil, yogurt, lemon juice and zest and whisk again so that everything is well mixed. Add the rice flour, millet flour, sorghum flour, baking powder and salt and mix until the batter is smooth. (You can do this in a stand mixer if desired)
Divide among the muffin tins, filling no more than 2/3 of the way up. Bake for about 15-20 minutes or until a toothpick inserted in the middle comes out free of crumbs.
Let cool completely before frosting. Once frosted, add a few pieces of shaved coconut if desired.
Prepare the syrup:
Place the sugar and water in a heavy medium saucepan and bring to a simmer, stirring once or twice to make sure the sugar is dissolved. Remove from the heat, let cool 5 minutes and throw in the jasmine and honeysuckle flowers. Let steep while the cupcakes cool.
Prepare the buttercream:
Place the yolks in a stand mixer, fitted with the whisk attachment.
Bring the sugar and water to 238F in a medium saucepan set over high heat. Slowly pour the hot syrup over the egg yolks and continue to whisk until cold. Change to the paddle attachment and beat in the butter, one tablespoon at a time. Add the lemon zest and the syrup. Continue to beat for a few seconds until completely smooth.
To assemble:
Poke holes in the cupcakes with a toothpick or a fork and pour 1 to 2 tablespoons of the flower syrup over them. Place the buttercream in a piping bag fitted with star tip and pipe frosting on top. Decorate with shredded coconut if desired.