166 entries! Yep…ya'll now how to make my head spin and my mailbox go wild!! Only one entry lost into the depths of this vast galaxy in early June and just added to the gallery….I'd say it was a success.
Before I give you the results of this June Edition I want to thank Andrew for trusting me with hosting DMBLGIT. When I started blogging I would have never thought I would win someof these coveted badges, let alone host this super cool and super popular event…but I did we did: Jen, Graeme, Nadia and Alyson and I would like to thank all the participants and congratulate the winners!
Allright….So…Humhum…
Overall Winners: They have the highest scores in all three categories combined.
First Place: Wrightfood – Halibut, saffron-mussel liquor velouté, fava beans, watercress and fresh peas.


Second Place: Cookbook Catchall – Tapioca pudding



Third Place: 1x umruehren bitte aka kochtopf – Pain abricot pistache

Each picture was scored in three categories: edibility, originality, and aesthetics. The photo receiving the highest total score in each of those categories, excluding the three overall winners, is the specific category winner.
Winner Edibility Category: Gloubiblog – Bouchées Mogador

Winner Originality Category: Live, Love, and Eat desserts – Apple pie treat



Winner Aesthetics Category: Baking Obsession – White Chocolate and Grapefruit l'Opéra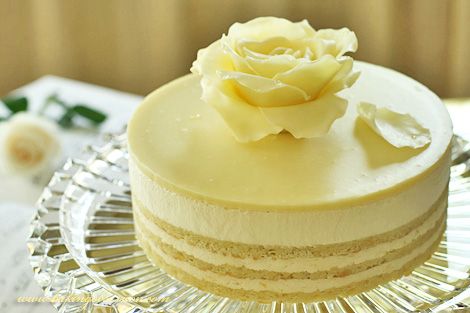 Congratulations to all! July DMBLGIT will hosted by Scott from Real Epicurean.