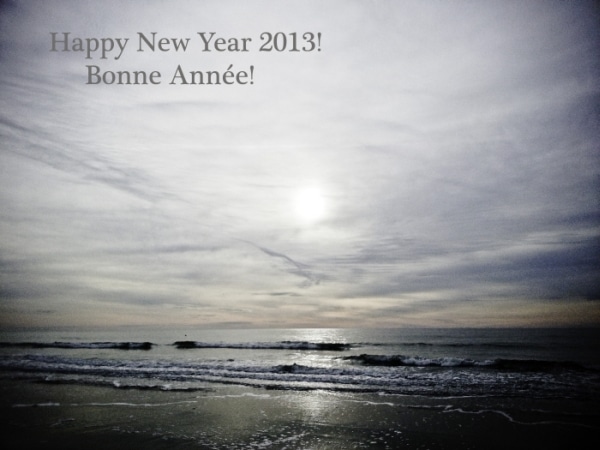 I love reading other people's reflections and thoughts on their year gone by. With less time to read blogs and updates as often as before, end of the year recaps allow me to catch up on their milestones, wishes and achievements.
In 2012, my inner wish for myself and others was: Live fully. Play hard. Leap and take chances. Tiny or big. Do what makes you truly happy. I did. It shaped the following 12 months and took me on a rollercoaster ride of the best kind.
Here is a little recap of the year passed. What a year! Lots of great photo jobs, lots of wonderful collaborations. If anything, the last year is for me a deep acknowledgment of my strength and growth as an individual, photographer and wife.
Winter 2012 started off kind of rough with the loss of my grandfather and uncle within a few weeks of each other. But having my parents visit shortly after helped not feel so far away from everyone while we were going through this time.
It was also really fun to have my parents around while I was busy at work and they could see me in my element.
I shot a really fun book, Marmalades that winter as well as worked with some really different clients such as One Kings Lane for which I shot Heirloom Book Company Tastemaker Tag Sale.
I was giddy to have Lana Restaurant and Heirloom Book Co both ask for over a dozen of my photographs to go up as exhibits of fine art food photography in their respective establishments.
And I was honored to be selected to have my photographs used as a backdrop for Donna Karan's Urban Zen Foundation event.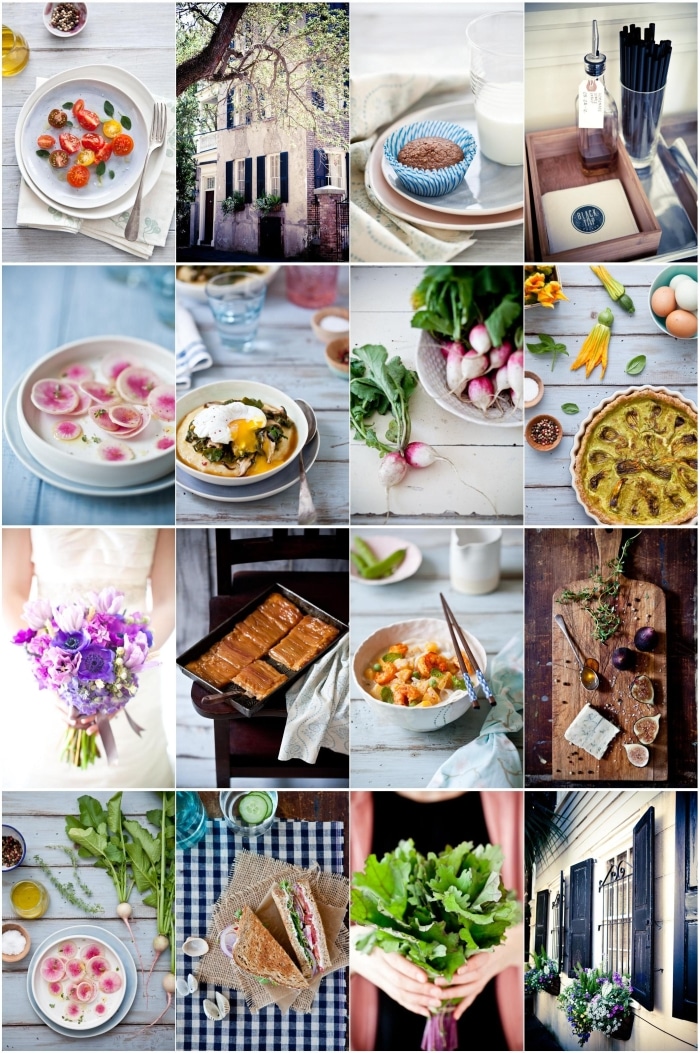 Spring 2012 was definitely one of many preparations. I started gearing up to teach many food and lifestyle photo workshops during the Spring and Summer.
I also shot two new color lines for Le Creuset and one more campaign for One Kings Lane.
I started a very productive and fun collaboration for Food & Wine magazine and shot over 100 pictures for them throughout the year. One of my favorite freelancing gigs in 2012.
I photographed my dear friend's wedding and wished her goodbye as she moved away to start her new life.
I co-taught an amazing workshop in my hometown of Charleston.
A group of complete strangers coming to learn and share and becoming fast friends in the process is something I absolutely love to witness and be part of.
At the end of Spring, it became clear to me that all the hard work and discipline of the last few months to establish my professional goals and stick to them as a photographer were now leaving me less time for blogging. I knew I was gearing us up for some big jobs ahead that would fulfill my love for photography and working with talented creatives.
I just had no idea of the twist our life would take in the early days of summer.
The workshop I taught at Squam in June unleashed the inner child in me big time. It also reinforced that I was on the right path with my choices, my friendships, my desires and wishes.
"Be Bold In The Dreams You Wish For Yourself". Be that child who dreams and feels lie nothing is off limit. If you do not ask the best of yourself, you will never work for it. If you do not ask for the best from the world, you will never see it is out there.
I needed the nurturing of Squam. Too many airplanes. Too many jobs without rest in between. Too much up in the air that I did not know how to handle.
At Squam, I opened it all up to the Universe. And everything started falling into place.
I photographed a bunch of fun features for The Local Palate magazine.
I headed off to Washington, D.C to teach a photo workshop at the USPCA annual conference for the second time.
I co-taught a fun filled 3 day workshop in Seattle, WA and got to spend some quality time with generous and loving folks.
I taught an intense and enriching workshop in Northern Ireland. Women from all over the world came to learn and share of themselves. We had an incredible time in an incredible setting at Belle Isle Castle and I can't wait to do it again! Bill and I took extra days to visit his ancestral grounds in Scotland and road trip along the coast of Ireland and Northern Ireland prior to the workshop. Absolutely gorgeous.
I traveled to Canada to shoot a cookbook for Le Cordon Bleu.
Our couple grew stronger than ever this year and summer as we were faced with pretty big decisions. Questions and opportunities we had to keep for ourselves first and work on as a team. the hard work of the years passed was finally started to shape up for us on an emotional level.
I traveled to Birmingham, AL and secretly test shot for the biggest opportunity of my career, Senior photographer at Oxmoor House. And then started to plan the second biggest moment of our year: a move. Leaving family and friends to start a new life.
We are, at the moment, living in two different states doing the long distance thing until Bill can join me once his semester teaching at CofC here is over. Then we can be together and dive together into this new setting. That will be our biggest adjustment of 2013. All the logistics of getting our two lives merged into one again.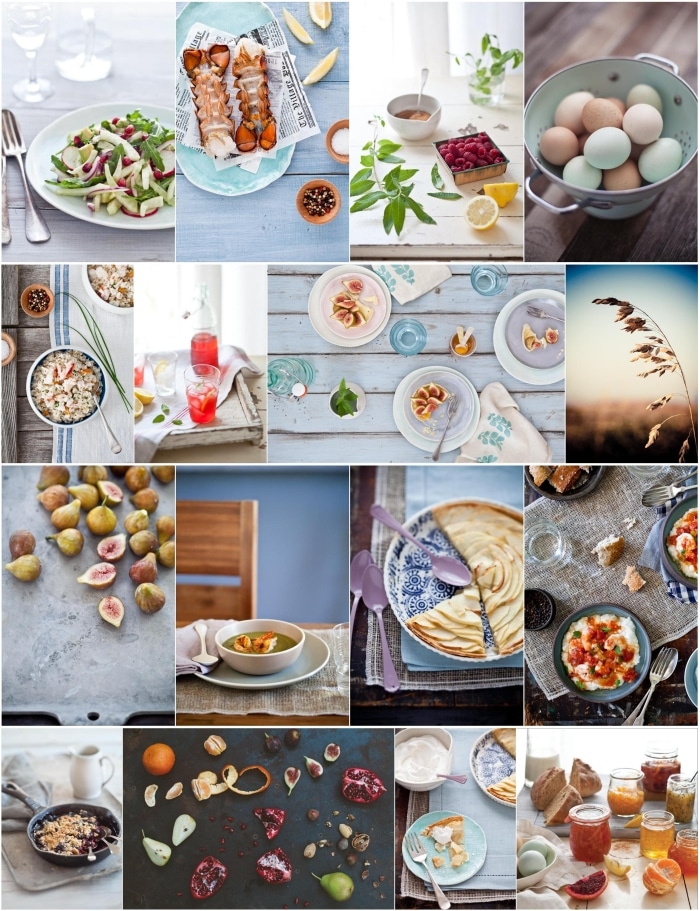 In the Fall, I traveled again Canada to wrap up the cookbook shoot for Le Cordon Bleu.
I shot a massive project for Food &Wine magazine while editing book pictures and packing boxes.
I found a house for rent in Birmingham in between a plane back from Canada and one to New Hampshire.
I taught two more 3 day workshops in Charleston with fantastic women and forged inspiring and creative bonds with all of them.
I learned a ton about my own resilience and mental strength by moving and living by myself while Bill remained in Charleston. I grew. Lots. I am so looking forward to letting all the pieces of this new life fall in place.
It is Winter again. My family from France, parents, brother, sister-in-law and my two nieces came to the spend Christmas and New Year's with us. We did not know when they booked their flights and we rented a house on the beach for all of us that I'd be in Alabama now but we all made it and had a fabulous time.
Whatever you wishes are for 2013 – go for them. Make them happen. The year is yours for the taking.
HAPPY NEW YEAR!!