Squid Ink Pasta With Stilton Blue & Fresh Figs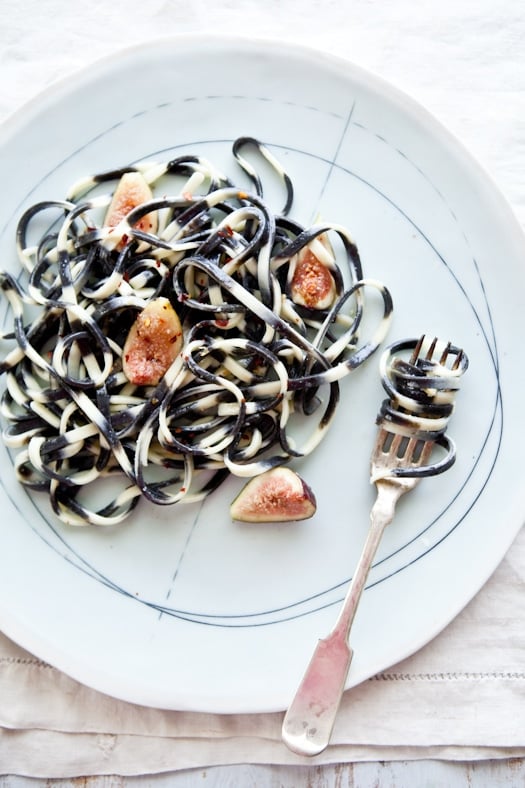 Feels like forever since I last posted here. Wait, it's been forever!What can I say..There was work, lots of it and at a fast pace, summer hang outs with friends and weekend discoveries around town. A trip to France that pumped all my energy and emotions and getting back in the groove of things which has been easier than anticipated.
I am spending the weekend in a cabin in the northern Georgia with my bestie Tami from Running With Tweezers and I can tell Fall is right around the bend. I am a bridesmaid at her wedding and we decided to do a bachelorette weekend all together in a serene and peaceful house. The Appalachian mountains are quite lovely and tranquil during Fall.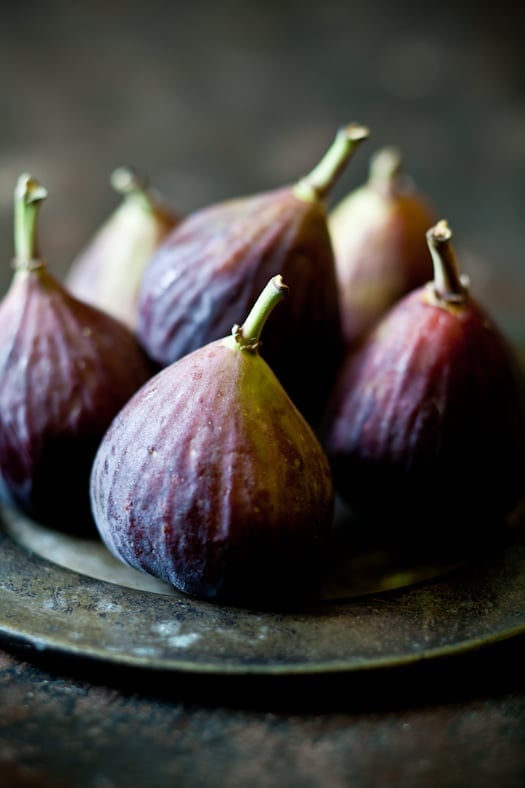 We are just spending a couple of quiet days catching up, genuinely talking about our hopes, fears, giving each others support and words of wisdom. Cooking, snacking, drinking wine and relaxing on the back porch doing nothing of extreme importance. A couple of days to read, relax and enjoy the sound of the river below. I needed it.
Adjusting our internal clocks.
Adjusting my own after three weeks spent in France surrounded by family, great meals, long dinners under the sun and shaded homestead was easier than I thought. I went back into the kitchen right away and cooked comforting meals every night. The husband is still back and forth between here and Charleston so it's been me and old pup Tippy (will be 17 this coming year!), a good book in the evening and catching up on y'alls blogs and instagrams…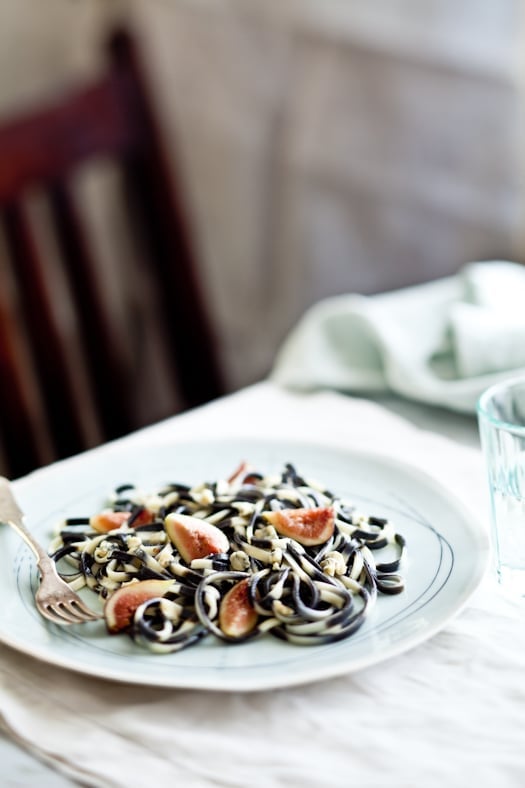 On the weekend, easy peasy meals have been most welcome. The weather has been hot and humid, typically Southern and there has not been much time spent baking, roasting, braising, etc… I am looking forward to those days when Sundays turn into lamb roasts, onion soup and braised chicken. Until then, it's a loaded heirloom tomato salad, a minty quinoa and cucumber salad or better yet, a quick pasta dish with nothing else than a couple of add ons and a drizzle of olive oil.
When in France, I picked up the coolest black and white spaghetti at a gourmet store. Striped squid in gluten free spaghetti. I feel like playing Mikado with my brothers again everytime I boil a handful. My to-go lunch one hot Saturday was a simple quick toss of said pasta with Stilton blue and fresh cut figs. A little olive oil and I was in business. Simple method, simple flavors. Cooking like we do in my family.
A preview of Fall in a plate.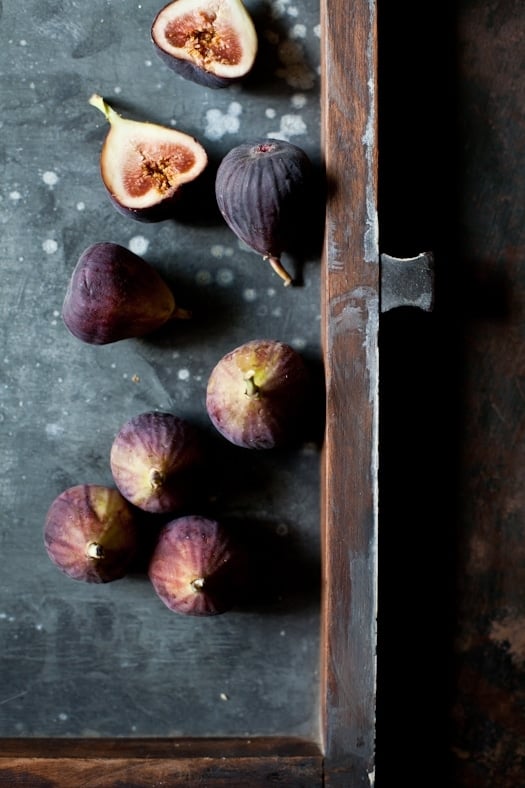 Squid Ink Pasta With Stilton Blue and Fresh Figs:
Serves 2
8 oz dry skid ink pasta (substitute gf spaghetti)
1-2 tablespoons olive oil
1/4 cup crumbled Stilton blue cheese
6 to 8 figs, quartered
drizzle of olive oil
salt and pepper to taste
Bring a large pot of salted water to a boil. Throw in the pasta and cook for 12 minutes. Drain and put into a large bowl. Drizzle a little olive oil (about 1 tablespoon) and toss. Add the crumbled blue cheese and figs. Season with salt and pepper. Drizzle a little more olive oil to taste.