Jerusalem Artichokes Pasta & A Kumquat Bourbon Sour

It's been a fun filled three weeks over here. We flew to New York to meet my parents coming in from France and toured the city with them before we all went back to Birmingham. My godmother, her brother and husband flew in shortly after for my 40th birthday. We made them discover the best of what Birmingham and Northern Alabama had to offer and we barely made a dent in all the wonderful things we wanted them to see. I think they were quite surprised (as were we when we first got here) at all there is to do and visit down here. I'm telling you, this state is a diamond in the rough, yet to be discovered. They flew back home but my parents are still with us for another two weeks.
After a short visit to our hometown of Charleston for Memorial Day and a quick stay with my in-laws we are all back here enjoying some downtime. I say hometown because even if I am an expat, Charleston had been my home for 16 years prior to moving to Birmingham and it is truly my husband's hometown. There are roots there. Friends, stones, landmarks, a house we build ourselves, cobblestone streets we like to walk, trees we kissed under and waters we navigated.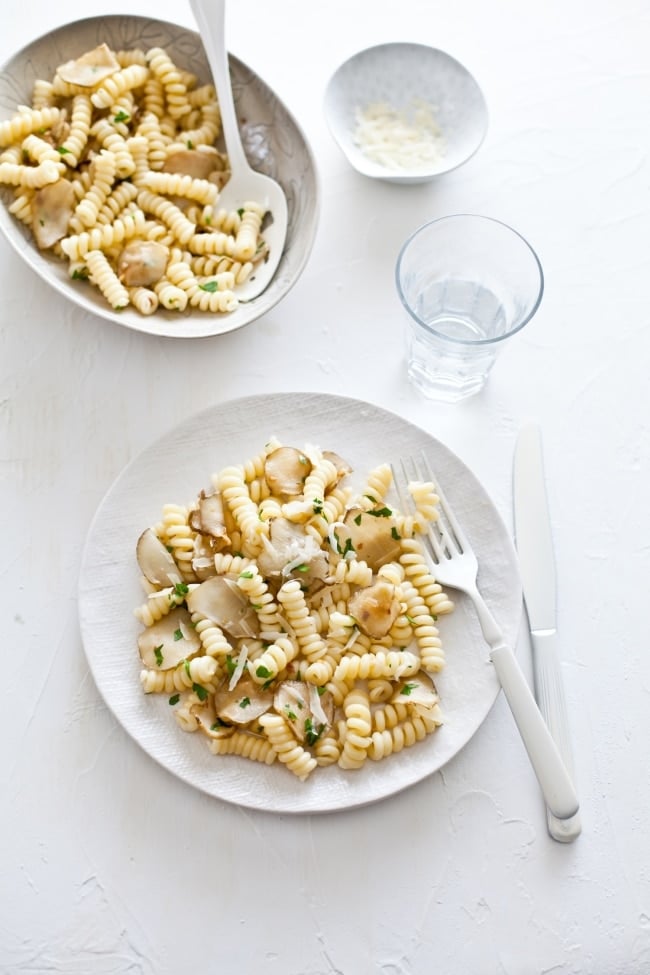 Home is where we make memories. We have the luxury of being able to do so in two cities. At different paces, we different friends. We love the lush surroundings and neighborhood feel of Birmingham just as we long for the marshland and Spanish moss of the Lowcountry. We love the drive to South Carolina as much as we appreciate coming home to Birmingham. Both towns are ever changing and adapting at different paces and different ways. Friendships remain in one while some are cultivated in the other.
After some weeks traveling to and from, here and there and back again, we like nothing than the normalcy of cooking something simple that most at our dinner table will appreciate. It is still pretty easy to find some fall-ish produce around here. The Spring and Summer produce has had a late start due to the weather although I am noticing things are kicking into full gear finally at the farmers' market. Jerusalem artichokes and kumquats are still available and still spot on tasty. That's a treat for those of us who like them a whole lot!
At the end of a long day spent in a car sightseeing, shopping, meandering about town and state, I like to make a flavorful and easy pasta dish. Something that I can cook while enjoying a cocktail and more conversations with my guests. Enters this rendition of a pasta dish suggested by Nigel Slater in his "Tender" cookbook. Sautee the Jerusalem artichokes in oilve oil and garlic while you boil the pasta, garnish with a squeeze of lemon and parsley and serve. Voila. Easy. Serve with some extra freshly cracked pepper and freshly grated parmesan and your're set.
I did mention to prep this dish while sipping on a cocktail, didn't I?! A while back, when friend and food stylist Nathan came over to play at my home studio, we made a lovely Kumquat Bourbon Sour cocktail that I have been able to replicate during some hot semi-feeling summer days. It couldn't be any easier and any tastier. This ones comes the bar at the Hot & Hot Fish Club here in Birmingham Al. Beware. It is easy to prep and easy to drink!
For us, a home is where we able to have friends come and enjoy a good meal, share their worries and stories. A place where the traveler in miles or life can come and feel welcomed and loved. That's what we hope we are providing for those who cross our paths.
Jerusalem Artichokes & Corkscrew Pasta, adapted from Nigel Slater "Tender".
Serves 4 to 6
Ingredients:
1 pound gluten free corkscrew pasta (or regular if not gluten sensitive)
2-3 tablespoons olive oil
2 pounds Jerusalem artichokes, scrubbed clean and thinly sliced
2 garlic cloves, thinly sliced
a good handful parsley, chopped
salt and freshly cracked pepper
juice of a lemon
grated parmesan
Instructions:
Bring a large pot of water to a boil over high heat. Add the Jerusalem artichokes and cook for about 10 minutes. Drain well.
Bring another large pot of water to a boil for the pasta. In the meantime, in a large pan, heat the olive oil over medium high heat, add the Jerusalem artichokes slices and sautee, stirring off and on for about 8 minutes. Add the garlic and cook for another couple of minutes. Remove from the heat.
Boil the pasta according to package instructions. Drain and toss in the Jerusalem artichokes and garlic. Stir in the parsley, lemon juice and adjust the seasoning with salt and pepper. Serve immediately with some grated parmesan.
~~~~~~~~~~~~~~~~~~~~~~~~~~~~~~~~~~~~~~~~~~~~~~~~~~~~~~~~
Kumquat Bourbon Sour, from Hot & Hot Fish Club via Serious Eats:
Serves 4
Ingredients:
2 lemons, juiced
2 limes, juiced
6 kumquats. sliced and seeds removed
5 oz simple syrup
6 oz Bourbon
Directions:
In a blender, whirl together the lemon and lime juice along with the kumquats and simple syrup. Blend until smooth. It should make enough for 4 cocktails.
For each serving, pour 2 oz of the simple syrup citrus mix into a glass, add 1.5 oz of bourbon and add a few cubes of ice. Garnish with a few extra kumquat slices.