Two New Favorite Recipes: Butternut Squash & Coconut Soup And Pozole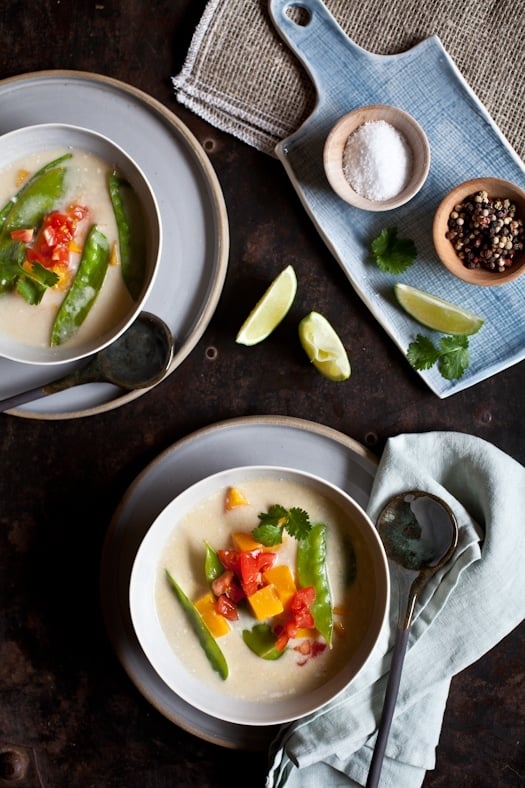 When my husband drove into town this past weekend, I don't think he expected to find his wife coughing, well hacking away would be more appropriate, and bent over from the pain felt in every rib and back muscle everytime a coughing fit would come about. It was not a lovely sight. But, I selfishly admit that I was so happy to finally unload onto him all duties and responsibilities for 48 hours.
See, we have been living apart and in different states since October that I moved to Birmingham. Since then, I have been holding the fort here by myself. I have fixed, nailed, caulked, hammered, glued, and pretty much everything else that he used to do when we were both in Charleston. It's telling how much you stretch your strength, both mental and physical when alone. I had lived by myself before. But not by myself after 15 years with "Mr-Handy-Dandy-I-Can-Fix-Anything-Oh-Look-Honey!-I-Just-Built-Us-A-House" – kind of man. Because he did. Built us a house. The house that was now reduced to a U-Haul in my driveway.
This was the first time we really felt like things were moving forward in a "together" kind of way. Until then, I had brought things from Charleston to start making the rental house into more of a home but this was the big push. Our stuff. Fifteen years of living in South Carolina together and six plus years in our house on the creek. There had been a few little "well this is it! We are indeed relocating to Alabama" moments in the last few months but this was more poignant to me than getting my first water bill in my new city.
I am quite grateful that neither of us are materialists folks so the amount of stuff we bring with us easily fits in a small storage unit until we found a more permanent home here. I was happy to see that what we both considered "must pack" items were family things we could not replace; pictures, albums, family heirlooms, etc… And here I was, sick as could be the one weekend I needed to muster up all my energy to unload our belonging into a storage unit for a few months.
My dear husband ordered me back to the couch for a few hours. He wanted to take care of me and I completely let him do that. And it felt incredibly good just to lay quiet and rest under a couple of blankets. I could not stay still more than an hour though and quietly headed off to the kitchen to make soup. He was weary of the drive. I was craving something clean, flavorful and warm to make my limbs and throat feel better.
I started gathering ingredients for a makeshift Tom Yum soup. Galangal, kaffir lime leaves, Thai chilies, and went off on a tangent of the most delicious kinds. My original idea for a soup quickly evolved into a Thai inspired butternut squash and coconut soup with a little kick and lots of fragrant and healing ingredients.
The end result was a super satisfying bowl of soup that took no longer to make than a cozy nap on the couch…
This combined with a good day and a half of rest and I was almost back on my feet. Enough to help him out a little on Sunday and make us another scrumptious meal on Sunday. I chose a completely different flavor palette this time with a Pozole. A pork and hominy stew garnished with fresh avocado, radish and cilantro. Clean and filling. Perfect for a cold weekend night.
Making every moment count now when we see each other is a given. We don't get to see each other every weekend and when we can make the drive either way, the visits are really short. So, things as simple as sitting down to a nice meal and watching a good flick afterwards are what we crave. Then I know the dinner parties, visits with friends, game nights, etc… will resume or be created anew just as they were in Charleston.
It's kind of like dating again. But as much as I like having my boyfriend visit, I am ready to have my husband back so we can really get to live this new town together!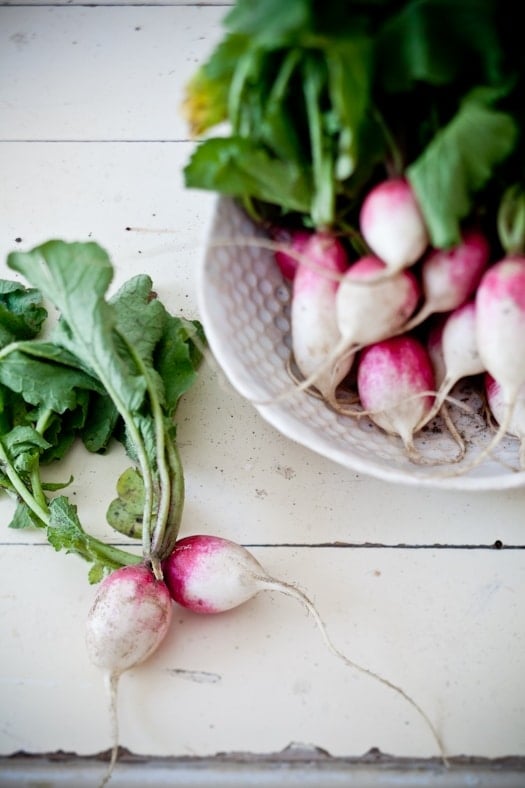 Butternut Squash & Coconut Soup:
Note: I used dried Thai spices and seasonings because it is easier to keep those on hand for us since I don't cook Thai but once a week but feel free to substitute with their fresh counterparts.
Make 6 servings:
Ingredients:
2 teaspoons olive oil
2 short stalks dried lemongrass (or fresh) (about 4 inches long)
2 pieces dried galangal (Thai ginger) or a small knob regular fresh ginger, sliced
2 dried Thai chiles, crumbled
1 small buttenut squash, peeled, core removed and cubed into 1-inch pieces (about 4 cups)
3 garlic cloves, minced
3 kaffir limes leaves (dried or fresh)
4 cups vegetable stock
2 (15 oz) cans coconut milk
2 limes – one zested, both juiced
1 handful snow peas (optional)
1 large tomato, diced
salt and pepper to taste
cilantro to garnish
Directions:
In a large stockpot, heat the olive oil over medium heat. Add the lemongrass, galangal, the chiles crumbles and stir for about 1 minute. Add the butternut squash and garlic and cook for about 3 minutes, stirring occasionally. Add the kaffir lime leaves, stock and coconut milk. Bring to a boil over medium high heat. Reduce the heat to a simmer, add the lime zest and lime juice and cook until the squash is tender, about 15 minutes. Add the snowpeas and cook another 2 minutes. Remove from the heat and let cool slightly. Adjust the seasoning with salt and pepper.
To serve, laddle the soup into bowls (try not to add the lemongrass, galangal or chiles) , top with diced tomato and cilantro.
~~~~~~~~~~~~~~~~~~~~~~~~~~~~~~~~~~~~~~~~~~~~~~~~~~~~~~~~~~~~~~~~~~~~
Pozole (adapted from Food &Wine magazine)
Serves 4
Ingredients:
1 tablespoon olive oil
1 onion, chopped
1 pork tenderloin (about 3/4 pound), cut into 1/2-inch cubes
2 cloves of garlic, minced
3 cups water
3 cups chicken broth
2 (15oz) cans white hominy, drained and rinsed
salt and pepper to taste
Garnishes: diced avocado, cilantro leaves, chopped
onion, shredded lettuce, thin-sliced radishes,lime wedges.
Directions:
In a large stockpot, heat the oil over medium heat. Add the
onion and cook, stirring occasionally for about 5 minutes.
Increase the heat to medium high and add the pork. Cook, stirring occasionally,
until the pork starts to brown, about 3 minutes. Stir in the garlic, water,
broth, and hominy. Bring to a boil. Reduce the heat and simmer
until the pork is just tender, about 10 minutes. Season with salt and pepper.
Serve with the lime wedges and
the other garnishes.