Grilled Salmon Sandwiches With Pesto Avocado Spread & A Grilled Apricot & Prosciutto Salad.

Even though it's been feeling like Summer for a couple of months already, I am finally getting into the hot days groove seeing all the Summer produce at the market. Strawberry season is at an end. Peaches and plums have been on the stands for weeks and I got my first taste of cherries the other day. Apricots are finding their way in just about everything we eat.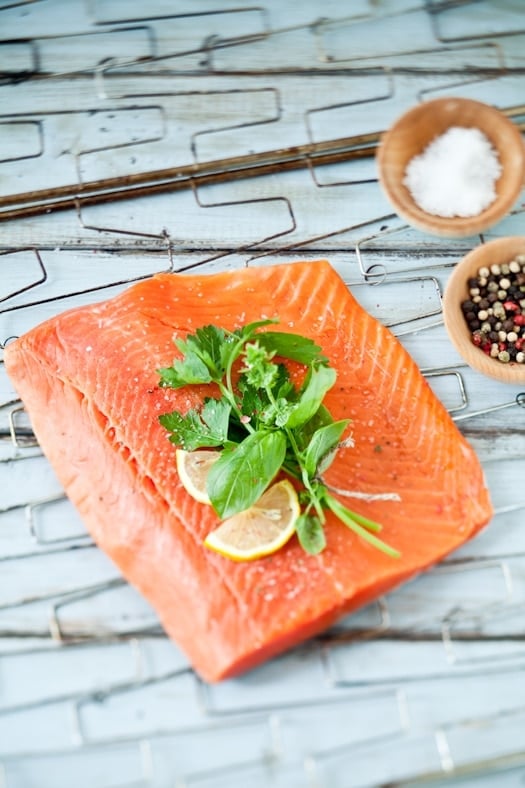 There's lots of grilling on. The air conditioning does not prevent any roasting or stove cooking but at the end of a long day shooting, I want nothing more than sitting on the back deck with a glass of wine, a few pages of my book and the smoky scents of the grill beside me.

With Bill home now that the school year is over (he's a professor by day, musician by night), there is plenty of time and one more person to share recipes I want to try. During the year, lunch is pretty much a singleton affair unless I am on location or it's the weekend and he's home. But comes Summer and I want to be a tad more creative than my everyday salad-protein combo.

As enticing as a Nicoise salad is, a watermelon radish salad, an heirloom tomato salad, a poached salmon and quinoa salad, a roasted veggie salad do sound. I want to try my hand at interesting sauces and sandwiches. I never make sandwiches when having lunch on my own but he likes them. And I like cooking. No better time than to venture out and make something fresh and tasty like a Grilled Salmon and Pesto Sandwich with a peppery basil and avocado pesto.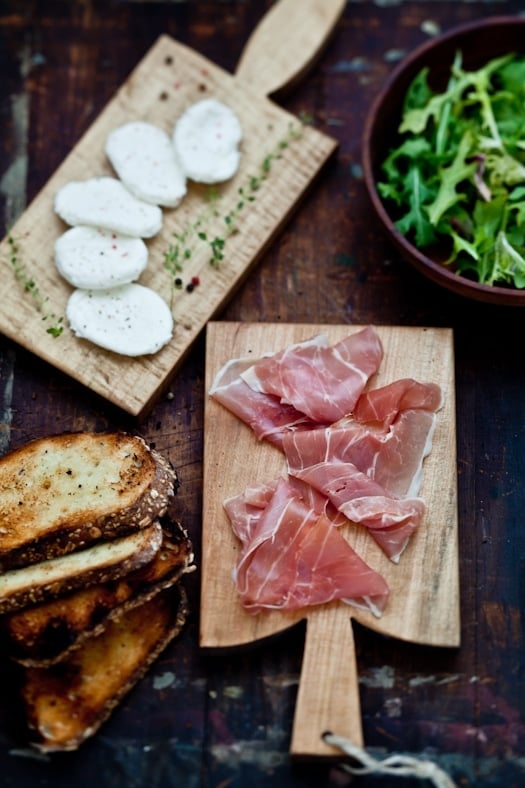 The pesto avocado spread came about on the fly really. As it happens many times when cooking savory dishes. I had just made a lot of pesto from our wild growing basil plant and I had some leftover guacamole from the evening before. Put the two together and you have something incredibly smooth, creamy and with a little garlicky-peppery bite to it. Add a side salad and you have one perfect lunch.

I admit, with the heat around and my loopy schedule this whole summer, sometimes it is much easier to fix a big salad, throw a bunch of good looking veggies together and sit down together for a little bit. One salad that I like to serve as an appetizer to guests during the summer has found its way to our main course list lately. An easy to put together and super refreshing Grilled Apricot, Mozzarella & Prosciutto Salad.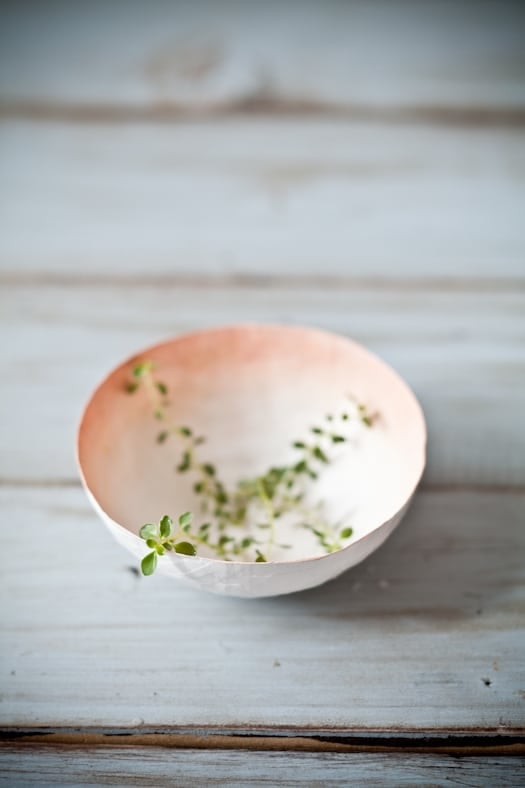 We are grilling and roasting lots of stone fruits lately. I like to make this salad with slices of ripe cantaloupe, like my mama used to make, but adding apricots brings it ever so much closer to home. Apricots and good bit of fresh chopped lemon thyme. I do miss the apricot tree we used to have in the front yard in Provence. Perched on its branches, I would count the number of ripe apricots I could start taking home so mom could make a tart.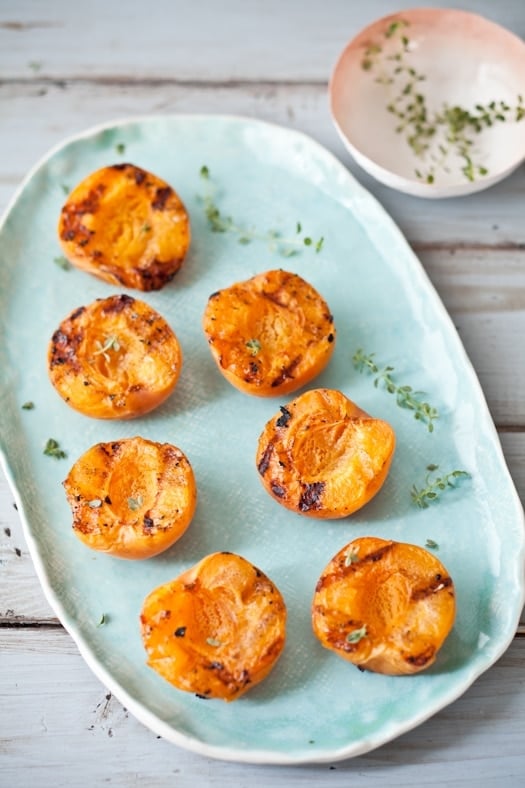 Double up on the ingredients and you have enough for a main meal which will keep your energy up for a long while. I love this salad because it can double up as nifty little tartines when you are ready to serve appetizers and a nice cold beverage to your guests. Simply layer the ingredients (minus the salad) on the toasts and place under the broiler until the cheese is melted and the proscuitto crisps up.
Happy first day of summer! I am looking forward to spending a few refreshing days next week in New Hampshire where I will be teaching a couple of food photography workshop! Hope to see you at Squam Arts Workshops if you are attending!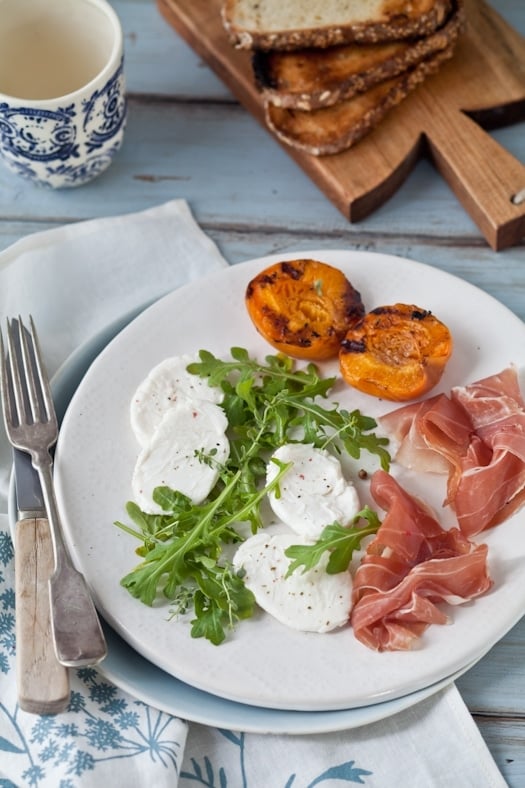 Grilled Salmon Sandwiches With Pesto Avocado Spread:
Serves 2
For the pesto avocado spread:
1 cup basil leaves
1 clove garlic
1 tablespoon finely grated parmesan
1/4 cup olive oil
1/4 cup guacamole (or substitute 1/4 to 1/2 avocado)
In a food processor, pulse all the ingredients together until smooth and creamy. Reserve.
For the Sandwiches:
4 oz salmon fillet (skin on)
basil, parsley, thyme
lemon slices
4 slices whole grain or gluten free bread
1 tablespoon olive oil
1 large tomato or 2 small vine ripe ones, cut into thin slices (I like the small Campari)
handful arugula
pesto & avocado spread
Place the slamon on a grilling rack or pan (we use this one) and place a few leaves of basil, parsley, thyme, right on the flesh. Add some lemon slices. Place skin down on the grill over medium flames and cook until the fish is completely cooked through (about 8 to 10 minutes) without flipping it. Remove from the grill and discard the skin. Let cool for a few minutes and flake the salmon in a small bowl.
Brush the bread with the olive oil and grill until crispy and toasty.
Start assembling the sandwiches by spreading the pesto-avocado cream on each toast, then layering arugula, tomato slices and salmon on one slice of bread. Top with the second and repeat for the other sandwich. Eat up!
Grilled Apricots, Mozzarella and Prosciutto Salad:
Serves 4
4 apricots, halved and pit discarded
1 tablespoon olive oil
4 sprigs lemon thyme, chopped
1 large ball of fresh mozzarella, cut into thin slices
8 thin slices of prosciutto
big handful arugula
drizzle of olive oil
salt and pepper
Brush the inside of the apricots with the olive oil ad place directly on the grill over medium high flames. Grill for 3-4 minutes or until you get nice grill marks and the apricots start to cook (but don't let them get mushy), flip them and cook an extra 2 minutes. Remove from the grill, place on a place and sprinkle with the chopped lemon thyme. Reserve.
For each person, place a couple of apricot halves on a plate, a few slices of mozzarella, a couple of slices of prosciutto and some arugula. Drizzle a little olive oil on top, add some salt and pepper to taste and enjoy.