Baking Goodies & A Couple Of Books Giveaway!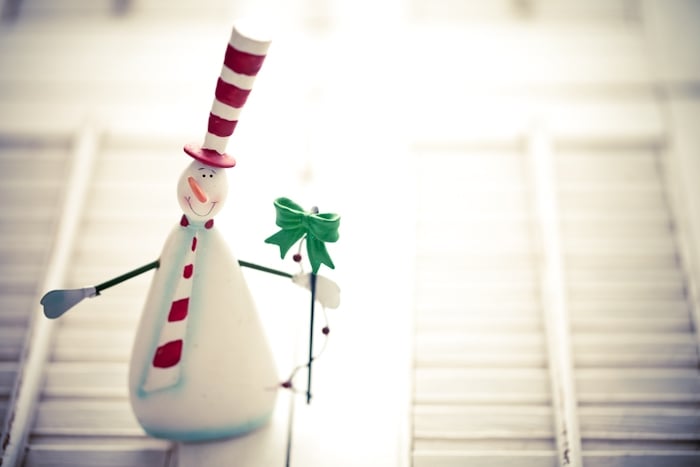 I was this close to posting a new recipe when I started getting a flurry of email about Christmas cookies (baking time, shelf life, etc…). It made me realize that if I did not start on my own Christmas baking soon, no one in the family would get their present.
For the past ten years, we have bagged the idea of buying presents for Bill's family and we give each (friends too) a big box filled with homemade cookies, truffles, confections. (Click on this link to see a sample look). Depending on the recipient we also include a couple of movie tickets, a coffee shop card, a babysitting pass, a gas card or two…you get the idea.
Yes, this is our actual mantel deco every year…


I personally don't mind doing all that baking, sends me back to my days as a pastry chef getting ready for the holidays. I also like that on Christmas Eve, it's Bill and I boxing it all up, labeling everything and of course…sampling the broken pieces.

Here are all the goodies going in the gift boxes this year, recipes gleaned from my archives and from all around the blogs I read and enjoy.

– Chocolate Fudge from Baked Bree
– Spritz Cookies from Rasa Malaysia
– White Christmas Meringues from Jul's Kitchen
– Chocolate Thumbprint Cookies from Brown Eyed Baker
– English Toffee from The Little Red House
– Speculaas Cookies from Gluten Free Canteen
– Key Lime Meltaways from Smitten Kitchen
– Pistachio Cocoa Nib Cookies
– Dark Chocolate Truffles
– Honey Walnut Cake (in mini muffin from this time)

Maybe this will give you an idea for a last minute baking spree!
In addition, as my Christmas gift to you, I am giving away one copy of Girl Hunter by Georgia Pellegrini and two copies of "Plate To Pixel. Digital Food Photography and Styling". Funny to think I was right in the deep of writing it this time last year and now it is in its third printing! Third!! Woohoo! Thanks everyone for the support and love for this book.
Anyway…Three books, three winners!
All you have to do is leave a comment at the end of this post (no anonymous, no double entry). A winner will be selected on Christmas Day at 10pm and announced shortly after.