All The Way Away In L.A

I bet that when you think about L.A, Japanese plum blossoms are not the first things coming to your mind. Me neither but when your first night in town start with dinner at Todd and Diane's, this is one of the things you can expect. A delectable tour of their edible garden, a fantastic dinner and plenty of great discussions, laughs and good times. Made my heart giddy with happiness and gratitute. And that was just day one…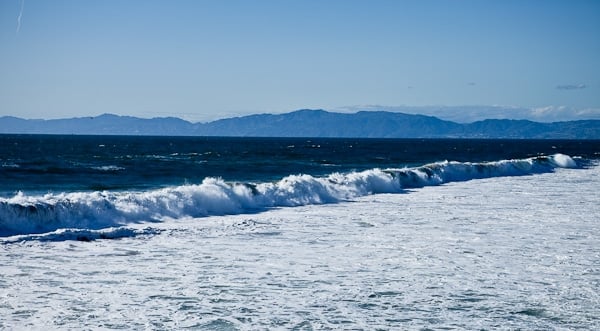 Since I am staying on the beach, the first thing I did was to go check out the Pacific ocean. Nice plump and beautiful waves. The kind we usually see at the beginning of a storm here but it's nice to be close to something familiar. I keep thinking how much fun Bailey would have in these waves…crazy pup.

Yes, I made it to L.A without a glitch on Wednesday and it's pretty much been a whirlwind since then. Jen has been the most wonderful host. Attentive and generous of her time, making sure we see everything that makes L.A while avoiding the tourist pitfalls. Jen is definitely a rock star!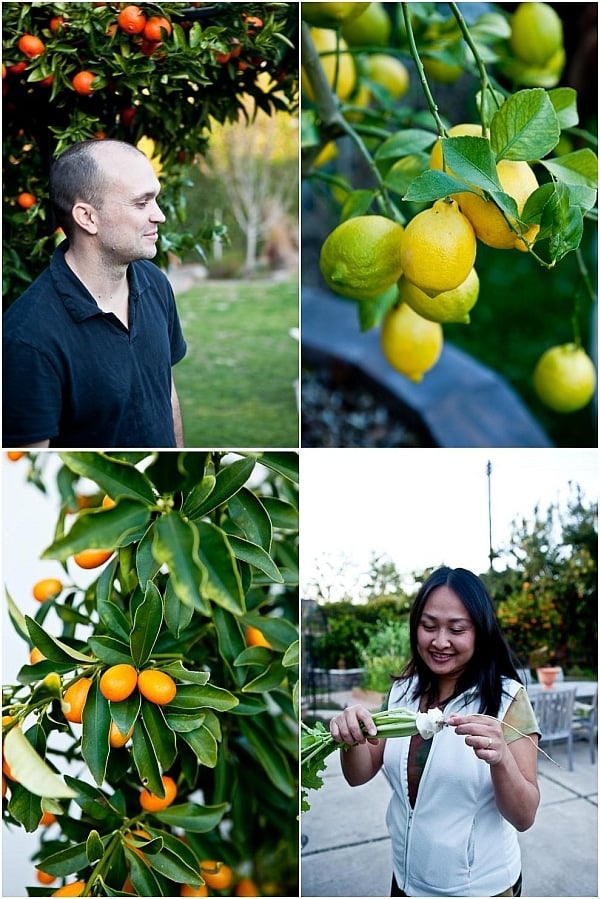 Back to Todd and Diane for a second. I was so thrilled to finally walk around in their beautiful edible yard. Fruit trees, salad, root vegetables…you name it. Nothing beats dinner where most of the ingredients come directly from their labor of love over their gorgeous space and sanctuary. Add dinner guests such as Matt and Adam and Broderick and you can expect flying jokes and hilarious work stories. Hmmm…hmmm….what a night!
Matt and Adam invited me to come by their studio the next morning and see their creative space. Oh my! I wanted to move in. Or make myself so tiny they'd forget I was there. A couple of hours talking and laughing away and Jen and I were back gallivanting around town.

She knows my heavy addiction for old Hollywood movies, my crushes on Jimmy Stewart or Cary Grant and at the detour of a conversation, I found myself staring at the famous actors footprints at the Grauman's Theather on Hollywood Boulevard. And so I snapped. Happy to be doing the same thing everyone was doing. At least this once. Let's face it: I don't get to L.A that often (read never) to pass on the opportunity to get this close to dear old Jimmy. Heck no! Ahahah….

And Oscar. It just so happened that I am in L.A during Oscar week. Pretty cool considering my TCM addiction. Almost makes me want to see ghosts of actors passed. Almost…
Time to get a few more things done before tonight's workshop…