A weekend in Columbia, South Carolina…or 72 hours of great food and culture!
Back in late November (Halloween weekend actually), I traveled to Columbia, South Carolina, on assignment for Garden&Gun magazine and the Columbia Midlands Authority for 72 hours to explore and venture around the city for their upcoming feature in this month's issue. It was a packed trip of food and cultural outings but I had the best partner in crime. My husband. Sending a French to the state capital is one thing, but armed with her best weapon, a Charleston born and bred husband who attended college there and whose great grand father was governor of South Carolina and thus resided in the Capital, was probably the most fun way to explore a city. Lots of walking around, driving around, eating everything and asking all the questions…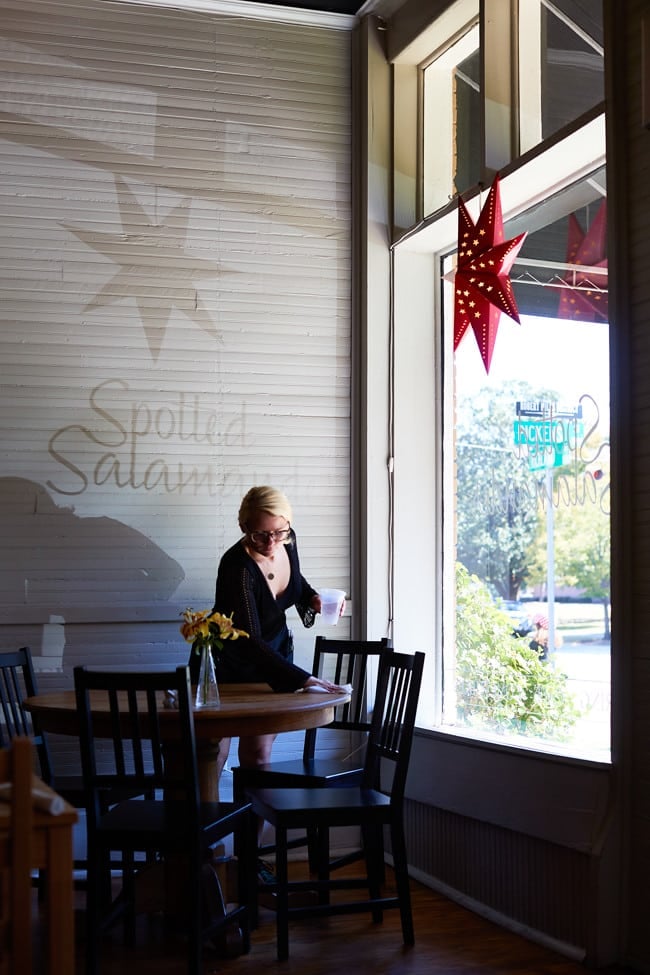 We got to Columbia on time for a late lunch at The Spotted Salamander in the historic district. Sweet little spot with an extra outdoor space and friendly staff. Missed their renowned deviled eggs as they were not making them that weekend but everything else we ordered (crisp pork belly salad and the hot turkey sandwich) was spot on.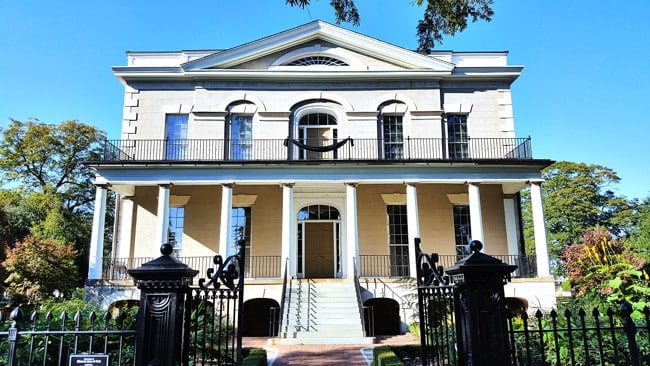 I am more of a nibbler/grazer than a sit down lunch or dinner gal so after what felt to me like a bigger meal than I do most days, we decided to walk the historic district and hopefully catch up on a house visit before they'd close for the day. We got right on time to catch up the last guided tour of the Hampton Preston House and stole a few extra moments walking the grounds before heading back to our hotel (perfectly located to boot…)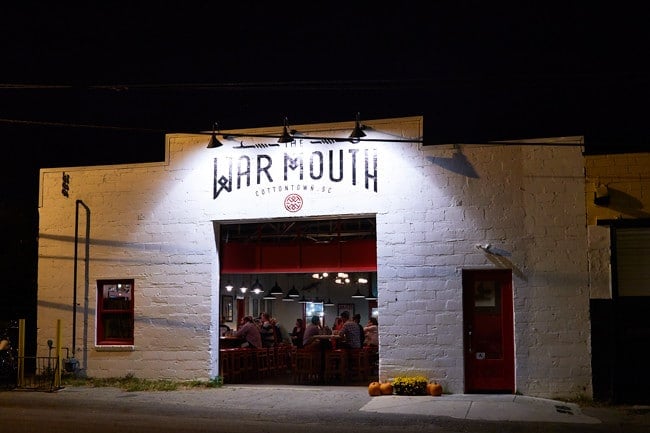 Dinner was at The Warmouth. A cool little place located in a revamped car garage. It was warm enough to sit on the back patio which was nice and quiet. While I've had many a cheese and charcuterie boards in my life, I remain attracted to those boasting house made cured meats and terrines. The Warmouth charcuterie board was served with various pickles and mustard. The pickled pineapple was a revelation. Must duplicate soon!
The bustle outside and inside of Bourbon on Main street lured us in for a nightcap and satisfied our thirst for a couple of cocktails and bourbons and some chit chat at the bar with other patrons.
Their bourbon list is extensive and the cocktails creative. It also serves a late food/nibbles menu.
Our Saturday started at The Wired Goat Cafe. Really cool breakfast place offering a wide variety of coffees and coffee drinks, breakfast sandwiches and waffles. Come early because the line can get quite long as it is a favorite with the locals. Don't miss the oak smoked sea salt and honey latte. I still have dreams about it. All their breads and baked goods are made on the premises daily which is definitely a plus in my book.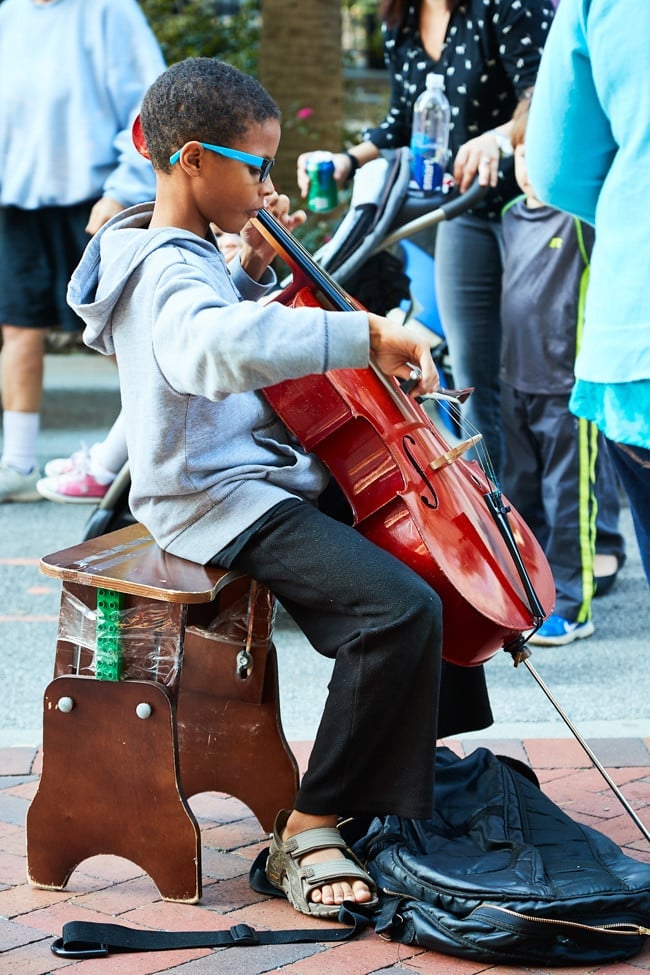 If you've have been following me for a while you know how much I love farmers market. Nothing better to get the beat of a city. The Soda City Market that occupies much of Main street on Saturdays is a great mix of artists, food vendors and farmers. Lots of food trucks and plenty of street music at every corner.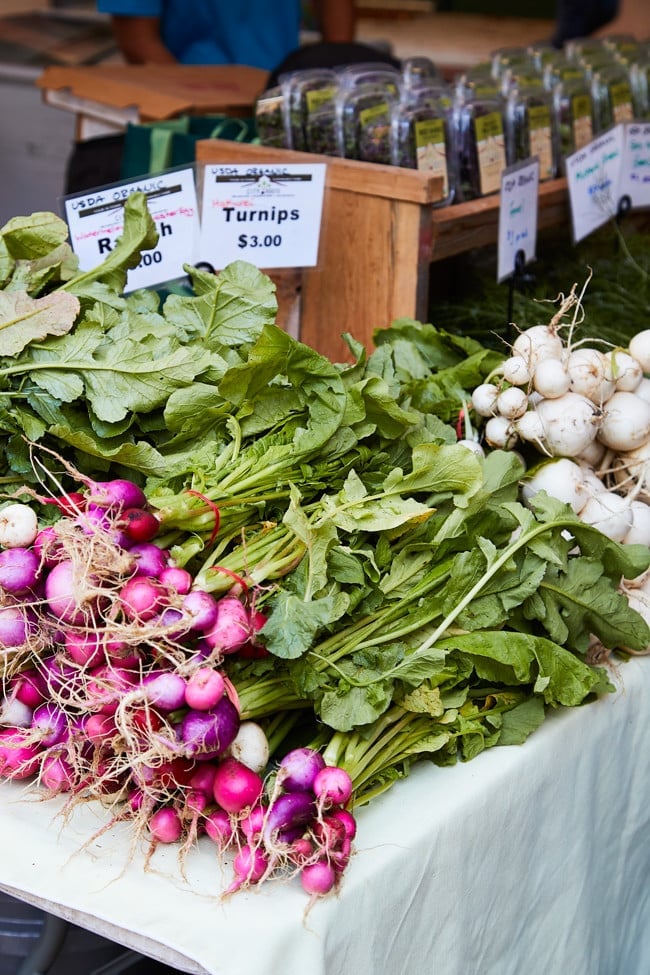 To break away from the bustle of the market, we crossed the street and headed inside the Columbia Museum of Art. The permanent exhibit is really well aid out and offers way more than just a glimpse into the history of the arts. I didn't expect to see so much and we ended staying a good couple of hours. By the time we were done, a faint rumbling could be heard in our stomachs. Time to eat again…!
I don't know what it is with French peeps and barbecue but we love it. And can't get enough of it. So I was really looking forward to our lunch stop at Southern Belly. While the inside is cozy and funky at the same time, we couldn't resist grabbing a table outside on such a gorgeous day. We got two of their famous sandwiches, the Django and the Castro and devoured them with reckless abandon. A part of my brain wanted to order a couple more "for the road" but it wasn't time to head back to Charleston quite yet..
We drove around town a bit and even caught the USC marching band rehearsing before their game that evening. Back in the 70s my husband was in the same marching band so it was a really cool trip down memory lane. Just from the look in his eyes, I knew that one little moment had made the entire trip for him. I mean, tagging along with a photographer on an eating and cultural discovery mission is nice but sometimes disjointed for him!
From our hotel, we walked down to the State Museum which we had both visited before a few times but there were a couple of things we wanted to see. I really wanted to give a long at their new telescopes exhibit and hopefully catch a glimpse of the skies through their major one and my husband wanted to see the Anderson car that was built to rival (never did but what a beauty!) the Ford back in the days and designed and built in South Carolina by a family member. The museum gives a thorough history of the South throughout the years, and f you have kids, there are tons of various exhibits and activities for them.
A quick nap at the hotel and we were magically hungry again! Our next stop was walking distance from the hotel on Gervais street, The Motor Supply Company. What an evening! Josh, the bartender is a master at his craft, truly. We started with one of the cocktails on the menu and soon we were talking about old fashioned drinks, the resurgence of vermouth based cocktails and before we knew it, we had a couple more before our meal. And a couple afterwards. Good thing we only had to cross the street back to our room!! The menu is inventive, changing daily and offering many choices for all palates. We settled for a couple of apps and dove straight to the mains. The fish that evening was quite spectacular. The staff was attentive and knowledgeable navigating perfectly between locals and tourists.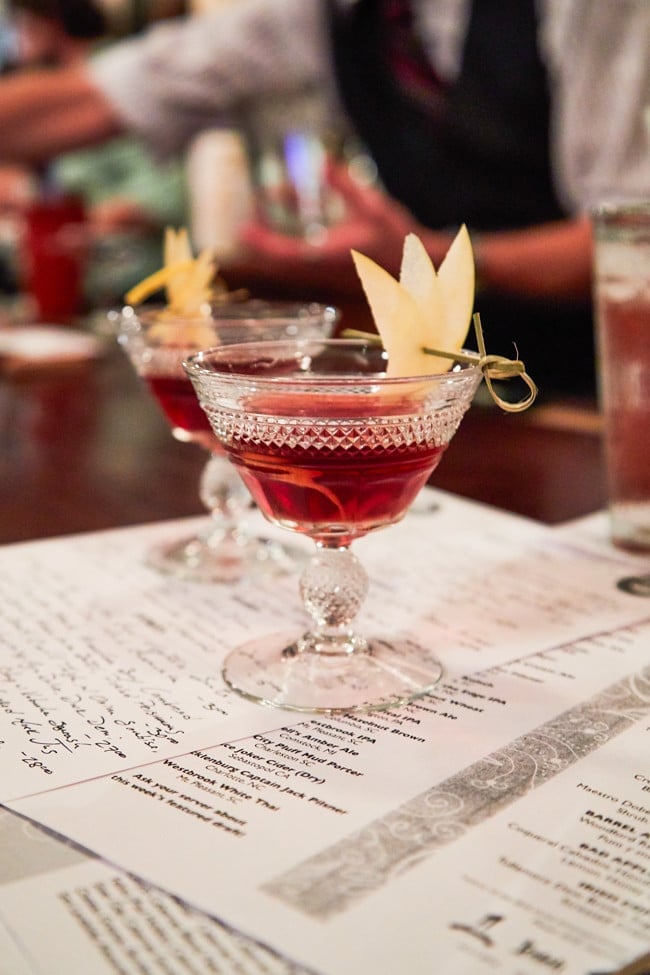 You know me, I can't help but going to the back of the house, the heart of it all, the kitchen to catch a few pic of the chefs in action. They indulged me in their (always) small space and were really nice to let me snap a few shots while int he middle of a busy dinner service.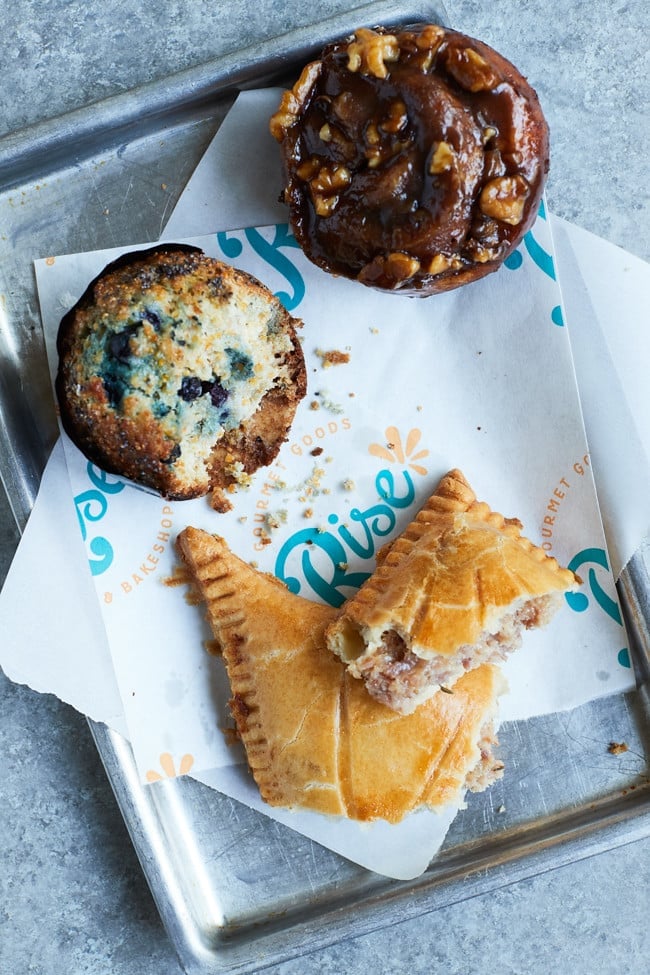 Rising and shining on Sunday was a tad slow but we had been told of the perfect antidote to a late night by visiting Rise Gourmet Bakeshop. I have long been an admirer of chef Sara Simmons who happened to be on the premises that morning at the same time we were. After a few "oh I follow you on Instagram!" "Me too!", we dove right in on our sausage and grits and breakfast sandwich. Feeling I needed something a bit healthy to balance out all the foods consumed so far, I also got their yogurt and granola. I still dream about it. Smooth, silky with a layer of perfectly tart lemon curd. Doesn't take much to make my day and this hit the stop. We also sampled (and took home) some of their other goodies. Couldn't possibly eat it all in one sitting. Needed some for the road back home, right?!!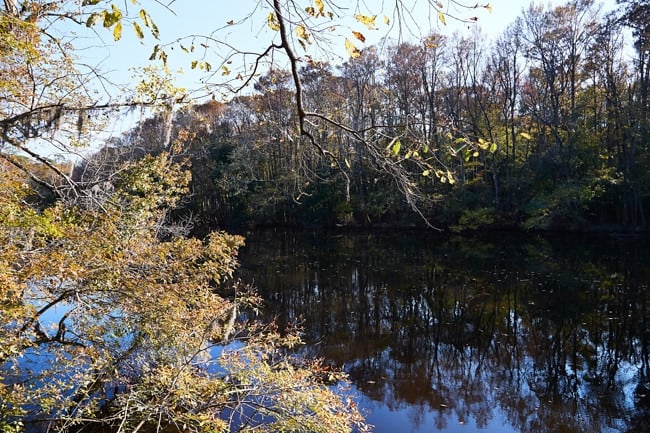 At last, it was time to head back to Charleston but first, we made a pit stop at the Congaree national park on the way home. While some trails were closed because of the aftermath of Hurricane Matthew, many remained accessible wand we ended up doing a 5 mile loop around the park. How we wished we had had the dogs with us. They would have been in heaven!
The last time I had been in Columbia for more than a few hours was back in the 90s and while we drove through the town to visit family upstate or on our many back and forth to Birmingham a couple of years ago, neither of us had taken the time to be tourist in the town. For my husband it was nice to get back to his college grounds and show me around where his great grandfather would have resided, worked or walked. Being the food person that I am, I was really impressed by the care and dedication of the establishments we visited. Not to mention the quality of the food. If you ever travel through the state of South Carolina, I hope you will carve out a few hours to visit Columbia. You won't be disappointed.