We are currently at the part of the year I love the most. When Fall is just tiptoeing at the front door and Summer decided to linger on. Cooler mornings, crisp evening and yet bright sunshine and balmy temperatures during the day. The market displays the de rigueur squash and pumpkin while the last of the tomatoes, peaches and cherries are still going strong. I am afraid I am on the last batch of cherries I had pitted and frozen this summer, devising one last treat before apples, pears and pomegranate come around full force.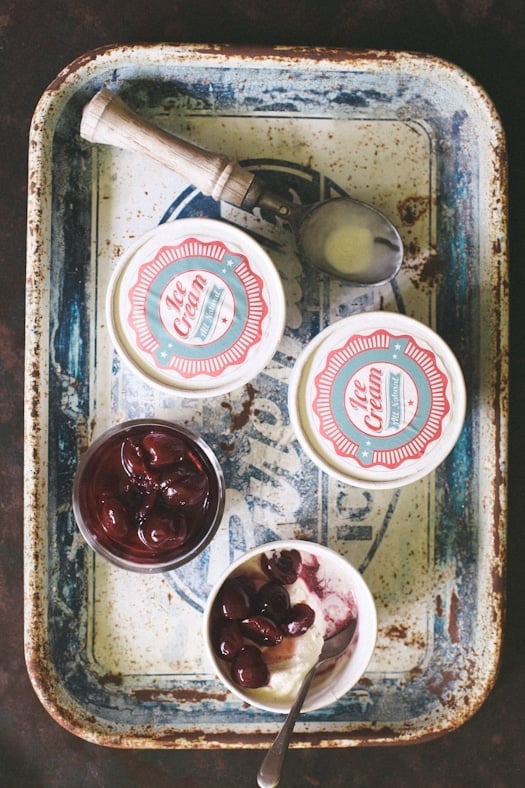 I cooked the first braised dish of the season tonight and really it was because Bill was pushing me a tad. He is less and less traveling back and forth to Charleston and we are well adjusting to being a unit again. Next week will mark one year I have moved to Birmingham. Seems like it was yesterday. Seems like I have been here longer too. Seems like I was in Charleston just days ago. Seems like it was an eternity ago. I am here and there.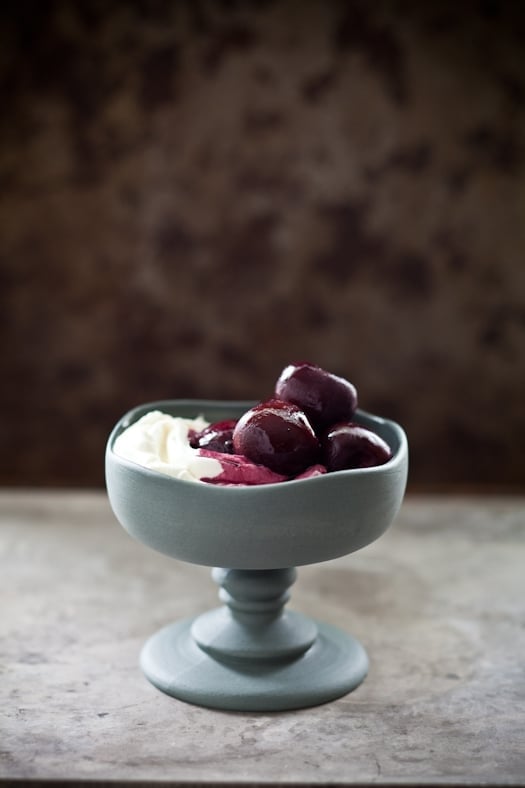 Everyday I learn more about myself and people. About what it means to photograph for a huge publishing house, with great talents and great projects. With big dreams too. There are issues, there is a little drama here and there but overall there is this intense desire to create beautiful imagery. At the end of a really hard day, I still wake the next morning and say "Man! I love my job". I am looking forward to what the next year will bring at work. And home now that Bill will be here more often.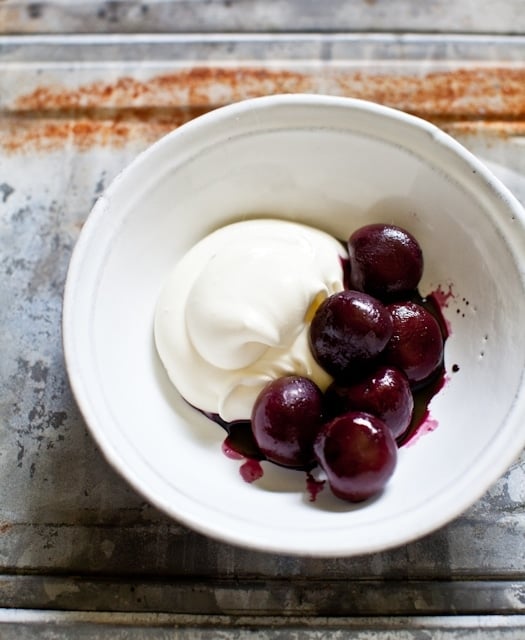 Adjusting to each other is the easy part for us. We really dig each other…that helps! We have our quiet times. Our about town times. All punctuated by little indulgences here and there. Like Wine Soaked Cherries With Vanilla Ice Cream or Goat Cheese & Mascarpone Mousse. The cherries are divine on their own but flatter the most simple vanilla ice cream with gusto. They play a quieter part with soft and unctuous goat cheese and mascarpone mousse.