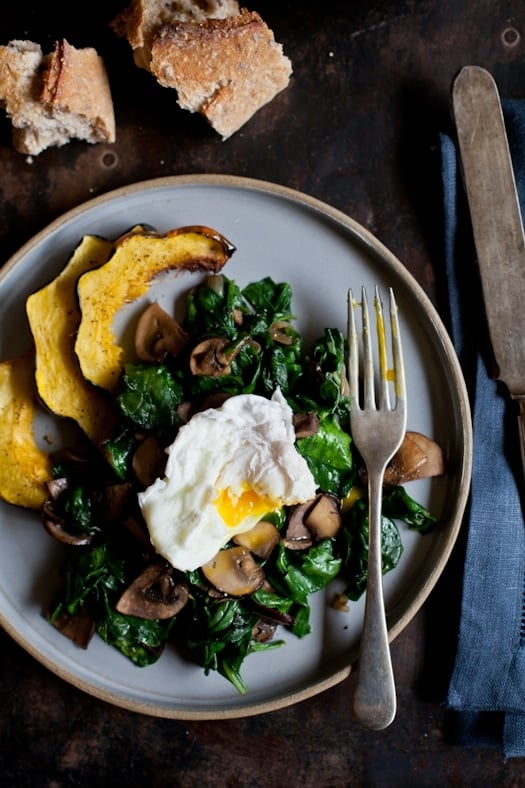 For those of you who know a little about me, even just a little, you have probably heard me say many times that I don't eat breakfast. And it's true. Somewhat. If I don't eat a little something mid-morning, I am about to chew my knuckles by the time 1pm gets around. But having breakfast at home before I head out the door? Highly unlikely. I have tried. It makes me want to crawl back into bed and cozy under warm blankets.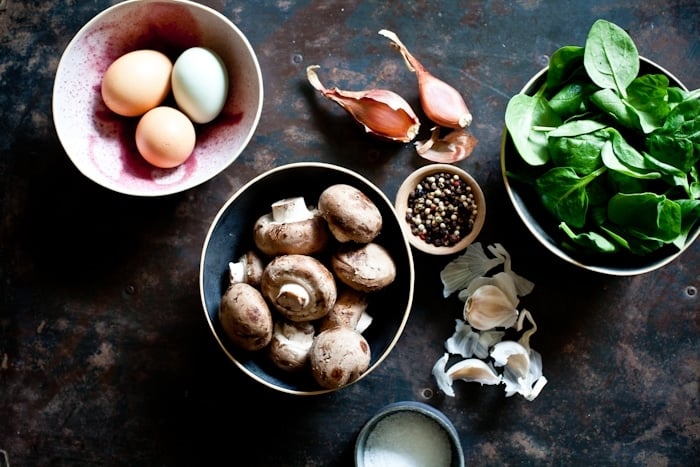 Lunch is about the same story. It makes me want to take a long siesta. Don't fall for the stereotype that every French people must have a two-hour lunch, a steak-pomme frites and a glass of wine for lunch. At least not this Frenchie, and I am far from being an exception to the rule. Like most working folks in a business that can't wait around (food on a photo shoot is a living element, y'all!), I eat "sur le pouce" (on the go). I usually sneak in the Oxmoor House Test Kitchen to see what I can nibble on.
I live for dinner. And brunch. When I have the time to chop, dice, stir. Mix and taste. When hearing onions sizzle in the pan signal that I am making a home, not simply living the minutes between the time I had coffee and that well deserved glass of wine in the evening. The smell of garlic wafting through the air as I smash it on the counter with the back of my knife? The promise of a tasty reward in my plate as I go sit down to read on the back deck.
There is no sweeter time for me than knowing that I will have the time to enjoy the food I prepare. So, breakfast and lunch? They are so timed and methodological that I don't want them. Dinner is my time to let me feel like my day was good and beautiful and that I had a great time whatever I was doing. Because at the end of it, I got to come home, play with the old pup, craft dinner and enjoy the rest of the day til sleep drew me under the covers.
I feel the same about Sunday brunch. I will never pass on brunch. The promise of a leisurely morning. A moment when everything is still in planning mode. Pajamas pants and big plans.
Don't blame me for having brunch for dinner a couple of times a week. When the only few things you have to think about are whether to have your eggs poached or fried and that your bread toasted or not. Or whether you would like plenty of sauteed spinach and mushrooms with that egg or a side of roasted squash.
And when thankfully, you do not have to decide and you can have it all…